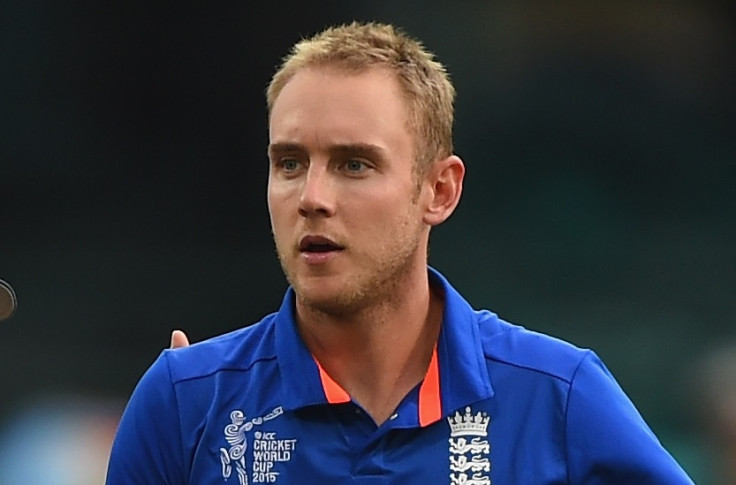 Stuart Broad is contemplating playing one-day cricket abroad during the winter to help force his way back into England's limited overs side in time for next year's Champions Trophy.
The 28-year-old was omitted from the squads which take on Sri Lanka in a five-match 50-over series and a one-off T20 international and has represented his country in white ball cricket just twice in the last 15 months.
That run included the Nottinghamshire bowler missing the run to the T20 World Cup final in India where Trevor Bayliss' team were defeated by the West Indies at Eden Gardens. Broad's rest period between now and the four-Test series with Pakistan, which stretches from 14 July to the middle of August, means he is unlikely to play for his county before the domestic one-day season ends.
But in the absence of opportunities domestically, Broad will look overseas in order to catch the eye of Bayliss and the England selectors, ahead of next summer's showcase event on home soil – in the hope it will be a springboard towards the World Cup in 2019. Australia and South Africa are potential destinations for the right-arm bowler who is seven wickets shy of 250 in the one-day game.
"I am very focused and determined to get back into that squad," he said. "I am going to have to look at ways at how I am going to be able to do that. With the Test matches with how it is set out at the minute it is very hard to play domestic white ball cricket. I may have to look at using part of my winter to play some white ball cricket abroad to put myself in the shop window a bit.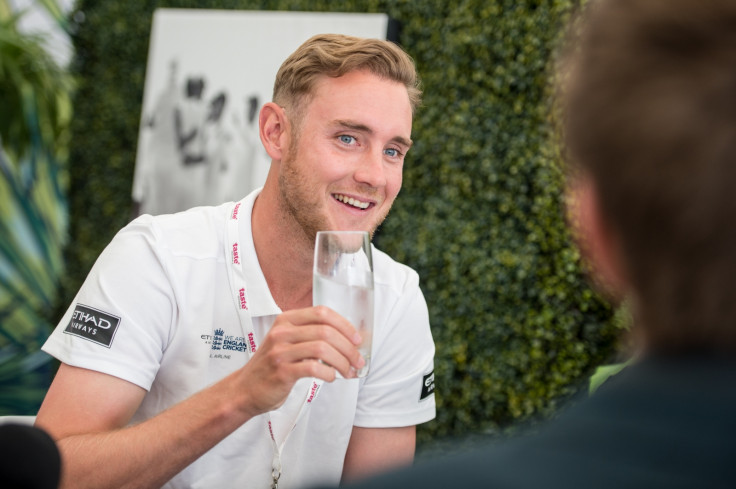 "Trevor said the squad had been selected on merit, which I understand because I've not played any white ball cricket to get my name in the frame. I am going to have to sit down and really decide when I am going to have time to try and have success in domestic white ball cricket I've had relatively good news in the wake of not being picked in that the door is not closed. I feel I have got a lot to offer in white ball cricket I just need to get out and play it.
"I need to look at where the tournaments are and what sort of fit would be best for me to try and improve. The two big tournaments are the Champions Trophy and the World Cup – both of which are in England; so playing white ball cricket in England is probably the most important but you're not going to get back into the team if you're not playing. I probably need an awesome six weeks, so it is just finding that time to put myself in the shop window and I am very hungry to do that."
After helping England claim a routine 2-0 series win over Sri Lanka, Broad is recharging his batteries ahead of the visit of Pakistan – the only nation yet to be beaten by this current squad. The first Test at Lord's comes six years on from the scandal which saw three Pakistan players jailed on spot-fixing charges.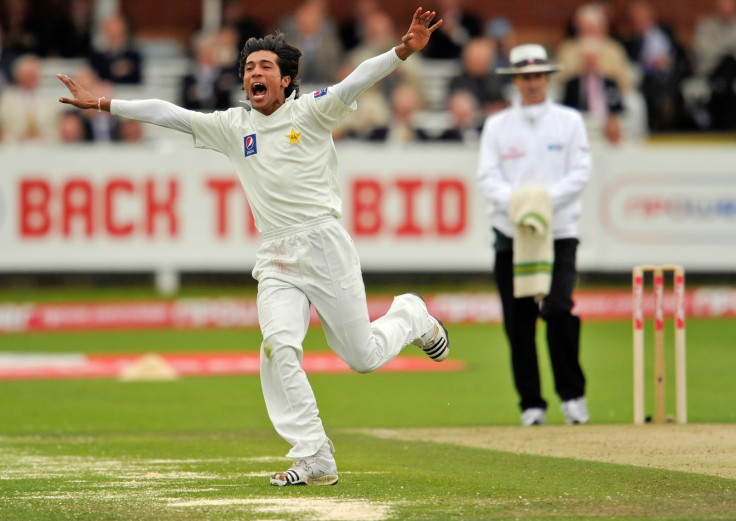 Among those found guilty was Mohammad Amir, who is expected to return to the scene of the crime this summer after being granted a visa to travel as part of the Pakistan touring squad. The 24-year-old is braced to become subject of derision from England supporters and with plenty of experience of similar taunts, Broad says Amir has to accept the unwanted attention.
"It's not for me to decide how England fans view the cricket," he added. "I certainly had an interesting experience in Australia that is for sure. I prepared for it and I thrived on it. With Australian fans in particular they loved the banter in the stadiums but as soon as I was in restaurants or bars or walking around the street people were great there.
"You have to take any praise or abuse you get in a stadium with a pinch of salt; you can't take it as a personal attack. It's fans coming to enjoy a day's sport and getting away from their everyday life. You have to find mechanisms to cope with it. Mine ended up being singing along to a very famous chant ["Stuart Broad is a w****r"] we have all heard before, and I think that ended up making everyone smile."
Etihad Airways, a global partner of Taste Festivals, is the first ever official airline partner of the England Cricket teams. Encompassing England's domestic international and overseas cricket tours, all England national teams fly with Etihad Airways as part of the partnership. Etihad Holidays will have a range of cricket tour packages for the upcoming England tours to Bangladesh and India. www.etihad.com