Mourinho and Guardiola pitted together in EFL Cup fourth round
Sixteen teams remain as English football's second tier cup competition continues.
10pm (approx): English League Cup fourth round draw
Ten Premier League sides remain in the competition after the third round.
Arsenal, Chelsea, Liverpool, Manchester City and Manchester United among clubs awaiting fourth round draw fate.
Six sides remaining from the Football League including Leeds United and Newcastle United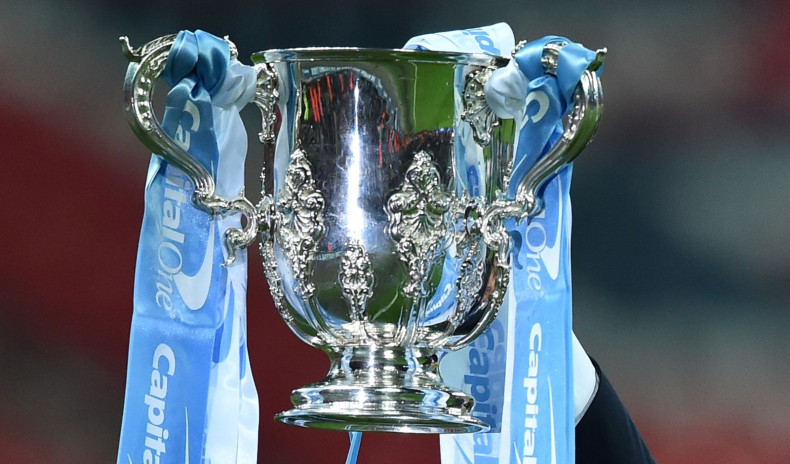 Take your pick from that round of ties. Mourinho and Guardiola paired together. Liverpool host Tottenham. And West Ham host Chelsea. Two Championship sides will be in the last eight too. Not a bad little selection if I don't say so myself.
Well I shall let you stew over those and bid you farewell on this live text. Thank you for joining me throughout the evening and until next time, goodbye.
Here are the all important numbers ahead of the draw. Memorise who you want, and perhaps more vitally - who you don't.
1. Arsenal, 2. Chelsea, 3. Leeds, 4. Liverpool, 5. Newcastle, 6. Norwich, 7. Preston, 8. Reading, 9. Fulham, 10. Manchester United, 11. Sunderland, 12. Southampton, 13. Hull, 14. Manchester City, 15. Tottenham, 16. West Ham
Full time in all eight of tonight's English Football League Cup ties, and not a jot of extra time in sight. Bristol City, Manchester United, Sunderland, Southampton, Manchester City, West Ham, Tottenham and Hull complete the line-up for the fourth round draw. Sixteen teams will compete the next stage, the draw for which will be made in the next few minutes. All the news on the draw on the way.