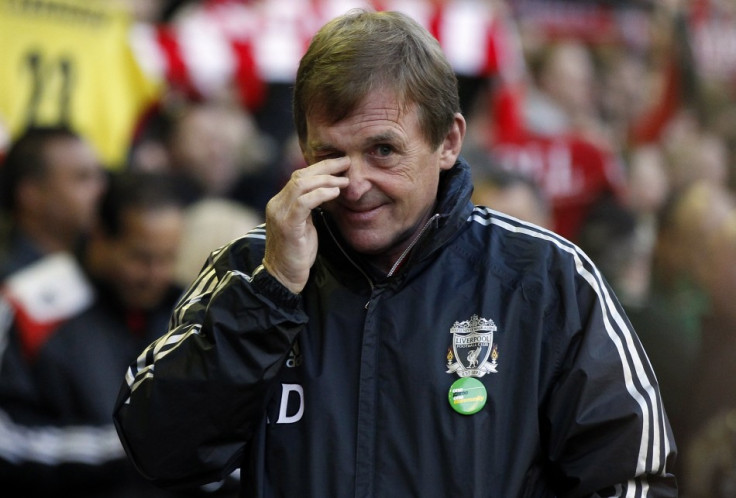 Jonjo Shelvey has revealed that he has asked Liverpool to stay on loan away from the club for the rest of the season, so the youngster can build more experience on the pitch and return to Merseyside ready for first team action.
Shelvey is currently playing for Blackpool, and the midfielder has scored six goals in nine appearances for the seaside club.
And as Blackpool currently stake their claim on the Championship table, and aim for promotion back into the Premier League, Shelvey said that he has been loving his time with the side.
"Blackpool are a good team with good players and I have asked Liverpool if I can stay here for the season," he said.
"It is not that far from home and I think we could achieve something.
"I am really enjoying it here.
"Obviously I want to break into the Liverpool side, but I think playing at a good club gives me the best chance of doing that."
Liverpool are currently boasting a side bursting with young players full of potential; and after spending over £100 million so far this year, the club have built a squad that if they reach what's expected of them, could signal a return to Champions League action and trophy glory.
The Reds completed a morale-boosting draw with Manchester City at the weekend, and are currently sixth in the Premier League table. But Liverpool are only a game behind fourth-placed Newcastle, and the fight for a Champions League place next season is looking likely to be particularly tight, with Arsenal and Tottenham both pushing for a place besides Chelsea, City and Manchester United.
Shelvey began his senior career at lower league side Charlton, before moving to Liverpool for an initial fee of £1.7 million in the 2010 spring. He suffered some injury setbacks while at the Merseyside club, and after returning, the club sent him out on loan last summer to Blackpool.
And Ian Holloway has been able to create magic in Shelvey already, playing the England Under 21 international in a more attacking role than his usual central midfield position.
Blackpool are desperate to get back into the top tier, and the club will no doubt be pleased to keep Shelvey until the end of the season at least, as they aim to achieve just that, though Liverpool need to agree to the deal first.