Atletico Madrid president Enrique Cerezo has reiterated his belief that priority Manchester United target Antoine Griezmann will remain with the club as they embark upon life in a new stadium. Los Rojiblancos will bid farewell to their atmospheric Vicente Calderon Stadium after 51 years this summer and move into the 68,000-seater Wanda Metropolitano.
Griezmann has been widely tipped to leave amid repeated links to United, who no doubt made themselves an even more attractive proposition to prospective new signings by sealing direct qualification for the group stages of next season's Champions League thanks to a 2-0 Europa League final victory over Ajax in Stockholm.
Jose Mourinho claimed yesterday (27 May) that he did not know if Griezmann would arrive at Old Trafford during the forthcoming transfer window and appeared to heap more pressure on executive vice-chairman Ed Woodward to go out and secure the relevant players having known "who I want, what I want and how much I want" since March.
Everton striker Romelu Lukaku, Burnley defender Michael Keane and Tottenham Hotspur's Eric Dier are also said to feature on the manager's four-man transfer shortlist.
Griezmann previously rated his chances of joining United at "six out of 10" and stated that his future would be resolved within the next two weeks. He took to Twitter on Friday night to describe speculation that he had already agreed personal terms as "unfounded" and insist that he is "still Colchonero". The 26-year-old further claimed that his situation would be clarified following discussions with his sporting advisor.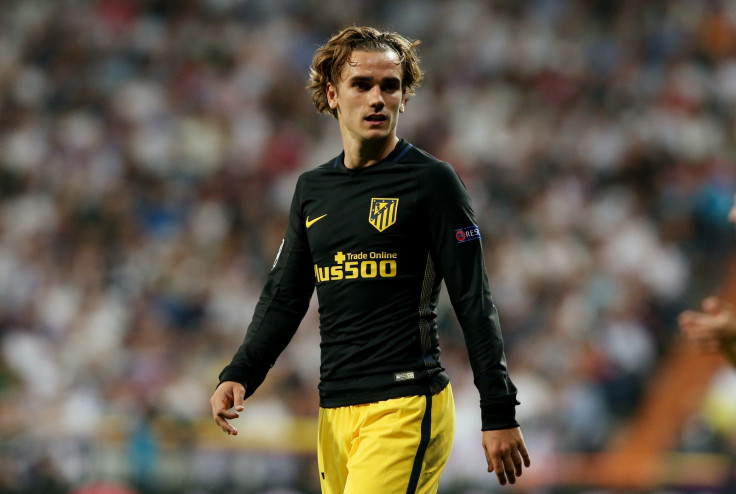 Cerezo is on record as saying that he does not believe any team will pay the €100m (£87.3m, $111.7m) it would take to buy Griezmann out of a contract that still has four years left to run, maintaining that the latter has not asked to leave. Speaking after Barcelona beat Alaves 3-1 in the Copa Del Rey final and the last match ever to be held at the Calderon, he sounded confident that the French forward would accompany Atletico to their new home.
"Griezmann will stay, not here in the Calderon, but in the Wanda," he was quoted as saying by Marca.
On that farewell for the Calderon that saw Lionel Messi, Neymar and Paco Alcacer all net to ensure that Luis Enrique's three-year spell in charge of Barcelona ended on a high note, he said: "It has been a magnificent finale for this stadium. Life continues, we have to evolve."