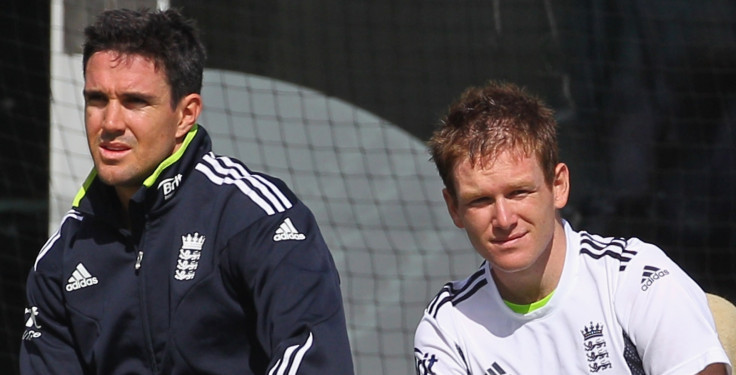 England one-day captain Eoin Morgan has ruled out Kevin Pietersen returning to the international game after the sacked batsman claimed the skipper wants him in his World Cup squad.
Pietersen was dismissed by the England and Wales Cricket Board last February following the 5-0 Ashes whitewash by Australia but remains hopeful of a recall.
Morgan, who will lead England into the upcoming tri-series against Australia and India prior to the World Cup starting next month after replacing Alastair Cook, appeared to defend Pietersen last year after he was made a scapegoat for the troubles down under.
While working for Australian media during the Big Bash tournament earlier this week, Pietersen revealed that Morgan wanted him back in the international fold, but the Irish-born player has moved to quash such claims.
"I think this is a good opportunity to clear things up, given that Kevin has a lot of opportunity to talk in the media and get his point of view out there," said Morgan.
"I'm very happy with the group of players I have. I think this is the best group of players we have to drive the England team forward over the next two months in particular.
"Kevin's situation hasn't changed over the last year. It's been reiterated over months and days.
"It was reiterated before Christmas by the chairman of selectors [James Whitaker] and I'm reiterating it again just to clear it up."
Preparations for the World Cup begin in earnest on Friday (16 January) when England start their tri-series campaign against Australia in Sydney.
However, Peter Moores' side are likely to start their campaign without the injured James Anderson, who continues to be hampered by a knee problem which forced him to miss the seven-match one-day tour of Sri Lanka.
The Lancashire seamer missed the 60-run win over a Prime Minister's XI on Wednesday and Morgan says Anderson is unlikely to be fit in time to face Australia this week, with the second match against India more realistic.
"Probably the only concern at the moment is Jimmy. He will go through a full practice [on Thursday] and see how he pulls up in the morning," added Morgan.
"It [resting Anderson] was more managing his workload coming back from his injury. We decided he wouldn't be able to play three games in a week and obviously the most important game is Friday.
"For him to be fit for selection he needed to up his workload in the nets and if he'd have played he wouldn't have pulled up that well.
"I obviously want a full squad of players to pick from. Hopefully he'll be fit for selection and if not he will be in time for Brisbane [on January 20 against India]."