Erik Lamela has insisted his continued absence from the Tottenham Hotspur first-team is due to his ongoing recovery from a hip injury, denying claims he is seeking a return to Roma.
Lamela, 24, has not featured for Mauricio Pochettino's side since the goalless draw with Bournemouth on 22 October, missing the club's last 18 games with a persistent hip injury suffered during a training session.
During that period, the Argentine international was also permitted to return to his homeland to deal with a family matter, returning to the club's training base in Enfield on 13 December.
At the turn of the year, Lamela was also given permission by Pochettino to travel to Rome to continue his recovery, returning to his former club for more treatment. A return to the Italian capital has somewhat inevitably sparked speculation of move back to the Serie A side, with reports suggesting the winger is "unsettled and homesick" in London.
But Lamela has swiftly denied such suggestions, writing via his Instagram account: "Just to be clear, I am in Rome at the moment recovering from an injury and not for any other thing that is not to do with football. Missing White Hart Lane every minute."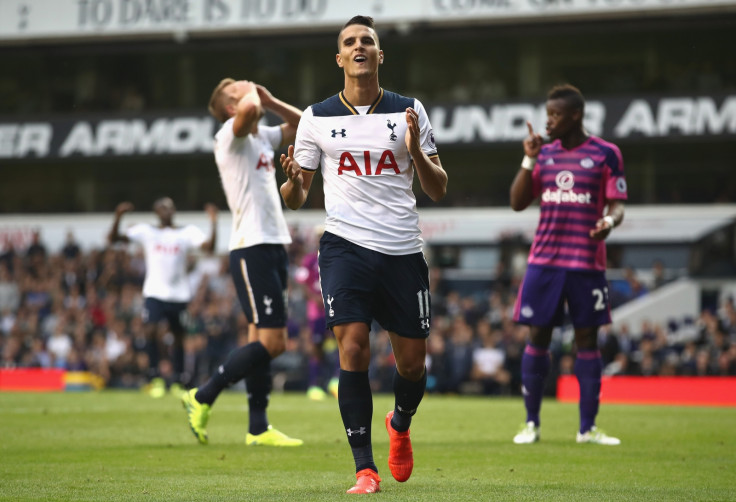 Prior to that message, Lamela also sent a series of tweets in Spanish where he hit out at recent reports, one of which suggested he was struggling to overcome the death of his dog Simba.
Pochettino meanwhile has been unable to put a timeframe on Lamela's return to the Tottenham first-team but the manager insists the club are feeling "positive" over his recovery.
"Tomorrow Erik Lamela will have a scan," Pochettino said. "Still it is difficult to give the time that he can come back. We need to wait tomorrow because there is still some problems, and we are still not sure of the diagnosis. Now we start to be concerned about him because he is three months and still in a situation that has not moved on."