Esmond Bradbury-Martin, a world-famous ivory trade investigator, has been killed at his home in Kenya.
Bradbury-Martin was a former UN envoy for rhino conservation and had been a major player in the fight against the illegal trade in rhino horns and ivory. He had recently returned from a research trip to Myanmar and was writing up his findings.
The 75-year-old American was stabbed in the neck on Sunday (4 February). He was found by his wife, who collaborated with him in their conservation work, at their home in the Langata suburb of the Kenyan capital, the Kenyan Star reports.
Kenyan authorities believe the killing was not connected to his work but was the result of a botched robbery.
"We have already questioned a gardener and a cook who are employed at the home," Nairobi DCI Ireri Kamwende said. No suspects had been identified, he added.
"It is with deep shock & horror that we learn this morning of the death of long time conservationist," said WildlifeDirect CEO, Dr Paula Kahumbu, on Twitter.
Bradley-Martin often worked undercover to investigate the smuggling of rhino horn and ivory around the globe in countries such as Kenya, China, Vietnam, and Laos.
He would sometimes pose as a buyer in order to ascertain the black market prices for goods, the BBC reported.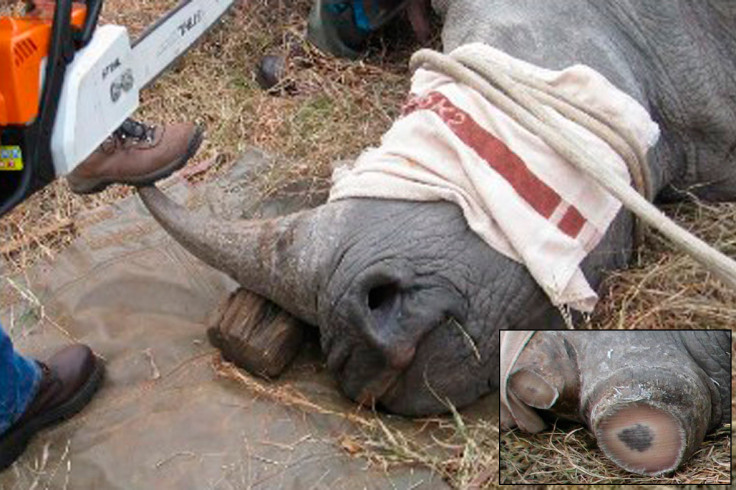 Kahumbu continued:
Among Bradley-Martin's most notable achievements was helping to persuade China to take action against the illegal trade in horn and ivory, the Kenyan Star reported.
His last report, Decline in the Legal Ivory Trade in China in Anticipation of a Ban, was published by conservation group Save The Elephants last year.
In an interview with Nomad Magazine in 2017, the conservationist explained his motivation. "In Kenya, there were around 20,000 rhinos in 1970 but by the 1990s, most of the rhinos had been eliminated. The puzzle was: why were all these rhinos being killed, and where was the horn going?" he said.
His wife had come in from a walk when when she found the body of her husband.