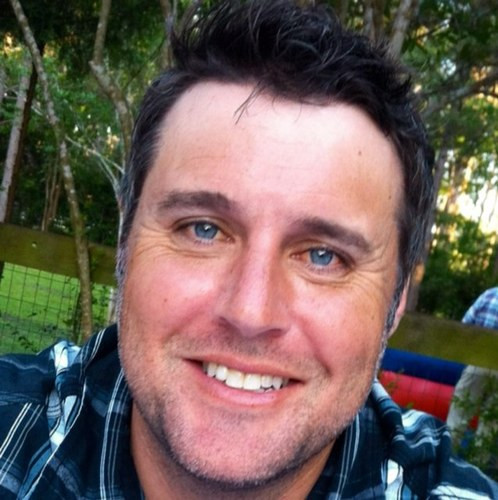 ESPN recruiting analyst Gerry Hamilton raised eyebrows and some temperatures after he accidentally posted a link to a Pornhub.
The father-of-one had intended to share a link to the player profile page for linebacker recruit Roquan Smith with his 14.4K twitter followers, but directed fans to the porn giant's website by mistake.
After spotting his slip up, Hamilton quickly deleted the offending tweet and replaced it with a less scandalous one.
Hamilton has not commented on the blunder, but if his bosses over at ESPN give him any earache he could consider taking up Pornhub's proposal.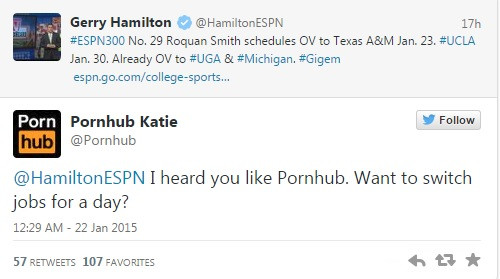 In 2013, Coronation Street star Kym Marsh was also left red-faced after she inadvertently posted a link to an X-rated adult site while trying to share a snap of her mother Pauline.
She quickly removed the naughty link after fans started pointing out the blunder.
"Kym didn't see the funny side of it being highlighted to everyone. If anything it will make her type a bit more carefully in the future," a friend told the Sun.