Chelsea midfielder Michael Essien has hailed the return of Jose Mourinho as manager at Stamford Bridge and is ready for his second coming as a Blues player.
Essien spent the last campaign on loan from the west Londoners with Mourinho's Real Madrid, playing a bit-part role under the Portuguese boss.
The Ghanaian international returns to Chelsea alongside Mourinho ahead of the 2013/14 season, and after a career which had been waylaid by injury, Essien is ready to reignite his career.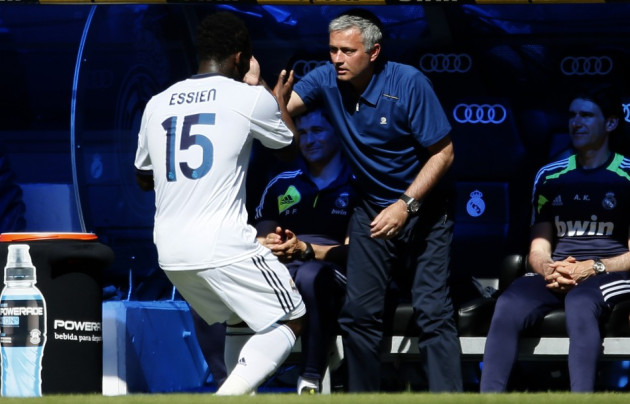 "Anytime Mourinho needs me, he will call on me and I will do my best to help him and the team," Essien told The Evening Standard.
"If you ask me if I am back to that level then honestly I say yes. I have got my energy back and I feel I can do a job for the team again.
"It was important for me to play a lot of games and prove my fitness. Now I have, I am happy to play wherever is best for the team.
"I have got two years left [on my contract]. I have not spoken with Jose about my future yet so I will see if he wants me. When Mourinho wants me to do a job for him, I will do it.
"He is a great manager and everybody is happy to have him back. Jose is the right man to take the club forward. It is good for him to be here and we will see what happens."
Essien missed much of the 2011/12 season after injuring his cruciate knee ligament in pre-season training, missing six months of the campaign, but failed to rediscover the form which had helped Chelsea to league titles in the 2005/06 and 2009/10 seasons.
With John Obi Mikel continuing to flounder in the Chelsea midfield, Essien's return could be welcome by the club, and having played a role during Mourinho's first spell at the club, is a valuable ally for the returning 50 year old.