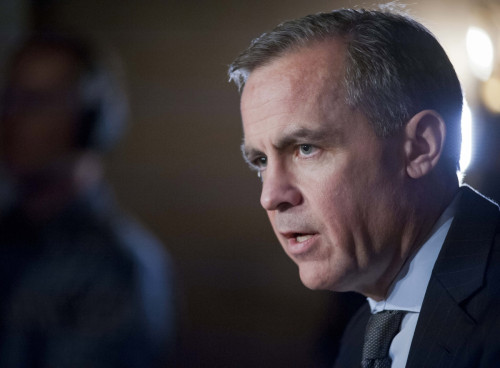 European Union regulators are demanding an explanation from the Bank of England on how the City of London's new phenomenon of "allowances" in bankers' pay fits with the incoming bonus cap rules.
Several major banks are introducing allowances for staff, determined at the beginning of each year and paid out in regular intervals, but which are not pensionable or bonuses. The amount is determined by how senior the banker is.
Under the EU bonus cap, bankers' variable pay – including bonuses – is only allowed to be twice the total of fixed pay at most, subject to shareholder approval.
The BoE's Prudential Regulation Authority (PRA), which regulates the UK financial sector, considers the allowances to be fixed pay.
As a result, the amount of variable pay they can receive under EU bonus rules – which start to be enforced in 2015 – is higher.
The Commission ordered the European Banking Authority (EBA), the EU's financial watchdog, to ask the PRA for clarification on why it views the allowances as fixed pay and how they square this with the bonus cap rules.
The PRA said it regularly discusses bankers' remuneration, but that it would not comment on any of those talks. It is expected to report back to the EBA within a week. EU member states who do not comply with the rules can be fined by the EBA.
Guidelines on what counts as fixed and variable pay are expected to be published by the EBA in 2014, but the EU Commission said the interpretation of these rules is down to "common sense".
"One would expect banks to interpret this in a common sense and straightforward way without trying to circumvent it by including in fixed remuneration elements which actually vary in level," said a spokeswoman for Michael Barnier, the EU Commission's head of internal markets and services.
Britain's government has mounted a legal challenge to the bonus cap, which it says goes beyond the EU's powers, disproportionately affects the UK because of its significant banking sector, and will be counter-productive to controlling and punishing financiers' bad behaviour.
Mark Carney, governor of the BoE, has also openly criticised the EU bonus cap.
Critics such as Carney argue that banks will simply make basic salaries higher and so it will be harder to claw back remuneration if poor performance and bad behaviour subsequently comes to light.
Bonuses can be paid in shares and deferred, whereas salaries are paid immediately and near-impossible for regulators to claw back.