The cost of making domestic mobile phone calls varies by 774% across the 28 EU telecom markets, preventing users from benefiting from the single market Europe is meant to provide.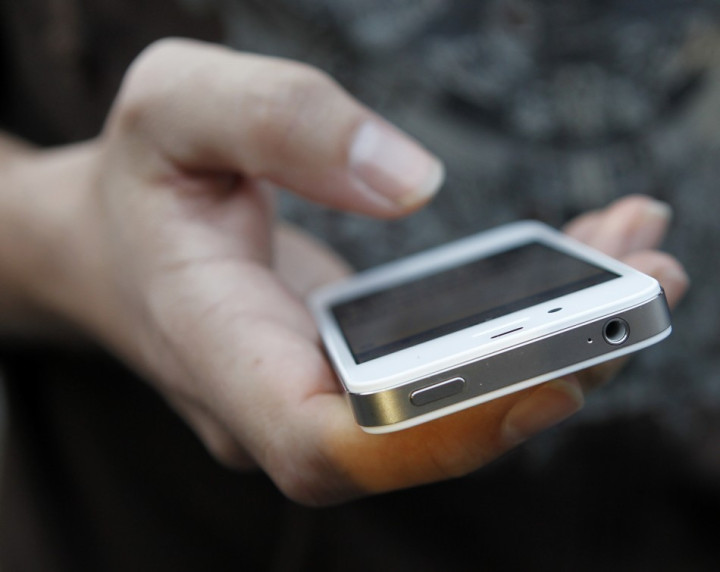 While the prices of other basic goods like food and drink remain almost constant across all member states, mobile phone calls vary significantly, from an average of 1.9 cents per minute in Lithuania, up to 14.7 cents per minutes in the Netherlands.
The European average is 9.1 cents per minute and the UK is the 10th most expensive country at 9.7 cents, more expensive than Germany and Italy but cheaper than France and Spain.
European Commission vice president Neelie Kroes said: "As these numbers clearly show, the 28 national telecoms markets in Europe today are not benefiting consumers like a single market would. It is critical for the whole EU to move quickly to build a real single market to achieve a truly connected continent."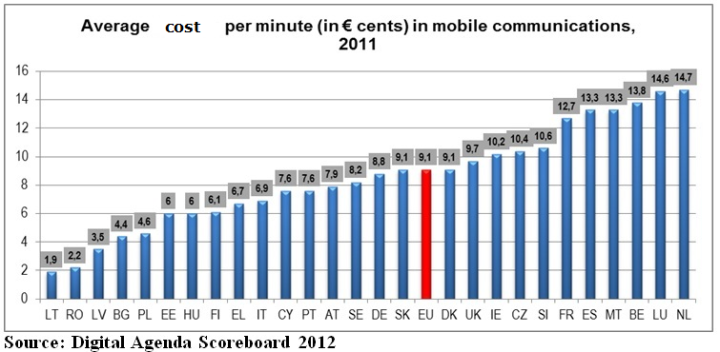 Comparing mobile phone calls to other products, the report claims a litre of milk can be bought for between €0.69 and €0.99 anywhere in the EU - a price difference of 43% - while more expensive products like the iPad is subject to only an 11% difference.
Kroes is pushing for mobile networks across the EU to scrap roaming charges which inflate the cost of making calls, sending texts and accessing the mobile internet when abroad, arguing that if the EU is a single market then the networks should not charge their customers more when travelling to other member states.
The report also detailed a broad variation in the cost of making international mobile calls from one EU country to another, where the average price per minute varies from €0.35 in Italy and France, to €1.19 per minute from Vodafone in the UK.
Meeting in June, 27 European commissioners voted to start the process of scrapping roaming charges in time for the next European Parliament elections in May 2014; if passed, the removal of roaming charges across Europe could happen by 1 July, 2014.
Kroes will present a new package aimed at strengthening the telecoms single market across Europe in September.