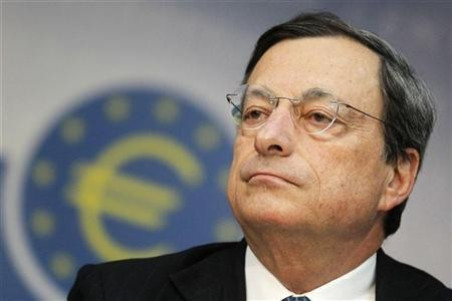 All 6,000 banks in the eurozone would be governed by the European Central Bank (ECB) under new rules being sketched out by the European Commission (EC), according to a German newspaper report, marking out the first step to the much-anticipated monetary union.
The plans, agreed at a recent meeting between EC president José Manuel Barroso's closest advisers and Michel Barnier who is responsible for financial regulation in the eurozone, will be formally unveiled on 12 September - and will be implemented as soon as possible if agreed.
"We will provide the central bank with all the tools needed to supervise banks effectively," French European Commissioner Barnier told Süddeutsche Zeitung, a Munich-based newspaper.
He added that joining the new monetary union would be "mandatory" for all banks in the eurozone. Those outside would be invited to join voluntarily.
This could be controversial as some officials, particularly in the German government, only want to see the bigger banks governed under a monetary union. They believe it would be impractical for the ECB to effectively watch over every financial institution.
"We must eschew yesterday's light-touch approach for good and endow this supervisor with real and clearly defined responsibilities, coercive powers and adequate resources," said Wolfgang Schäuble, the German finance minister, writing in the Financial Times.
"This also means that it should focus its direct oversight on those banks that can pose a systematic risk at a European level. This is not just in line with the tested principle of subsidiarity. It is also common sense.
"We cannot expect a European watchdog to supervise directly all of the region's lenders - 6,000 in the eurozone alone - effectively."
Barnier said the plans could be in place as early as January, as long as the heads of government of all 27 EU member states agree to legislate before then.
In order to keep the ECB's monetary policy mandate separate from its regulatory role, there would be a new supervisory board separate from the main governing council.