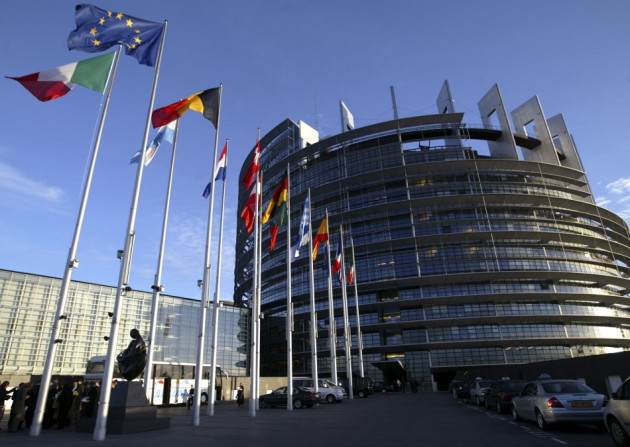 Plans for a eurozone banking union are expected to dominate the agenda of the two-day European Union summit due to begin in Brussels along with other issues surrounding the region's debt crisis.
EU leaders are concerned about the future of the idea as they fear it may be side-stepped at the meeting in view of the relative calm in global markets following the announcement of the unlimited bond buying programme [with strict conditions] by the European Central Bank (ECB).
The banking union was proposed at the June meeting of the EU and is aimed at the creation of a single banking supervisor under the ECB by January 2013. However, leaders are doubtful about the support of Germany for the single supervisor as Berlin is more eager on longer-term solutions for the crisis such as a political union for the region.
Ahead of the summit, German Finance Minister Wolfgang Schaeuble has proposed a full fiscal union and has reiterated that political integration would strengthen the bloc.
Germany's representative on the ECB's executive board, Joerg Asmussen, has already indicated that the ECB would not be ready to start overseeing banks from early next year, even if the legal structures are in place by then, according to a Reuters report.
The draft conclusions agreed by the members ahead of the meeting and seen by Reuters mention that the single supervisor is a "matter of priority" and leaders should have the "objective of completing it by the end of the year".
Other issues that may come up at the meeting include immediate problems in the crisis-hit countries such as Greece, Portugal, Cyprus and Spain.
Greece is bracing for a general strike to protest against another bout of spending cuts needed to get the next instalment of bailout amount.
Spain may request a second round of credit worth around €50bn (£40bn) which could ensure the government's continued access to private capital markets. Spain had earlier accessed a €100bn (£81bn) credit line for its troubled banks.
The two-day summit is the fourth meeting of EU leaders this year and the 22nd since the crisis began in 2009.