The European Union (EU) has been ridiculed following its claim of winning the Olympics after the EU Parliament's official Twitter page made a mock-up of the total medals won by member nations. The pictograph showed the EU on the top step of the podium ahead of the United States and third-placed China. Team GB came second with a total medal haul of 67.
"Huge congratulations to all the European winners and participants at Rio 2016, you did brilliantly!" the EU Parliament wrote on its official page with an image of a podium, which showed the 28 member states' tally of 325 medals on the top step, followed by the US with 121 and China with 70 medals.
The congratulatory tweet, however, was not well received and was inundated with mocking retorts, noting the EU, a bloc of nations, could not compare itself to a country's performance at the Games. Britons — British athletes won 67 medals, including 27 golds — took particular offence referring to the Brexit referendum, which voted for Britain to leave the EU in June.
"You can leave the UK medals off that list as we in the UK are very, proud of our own achievements helped by LOTTERY FUNDING!!" one user wrote in reply to the congratulatory message, while others responded in similar fashion, denouncing the EU's tweet.
"Sensible comparison would be between Europe Asia and America as continents. This is just pathetic propaganda," was a tweet from user Zoe Keller.
"I've met plenty of people from Europe. I have yet to hear one say 'I'm from Europe'," another user added.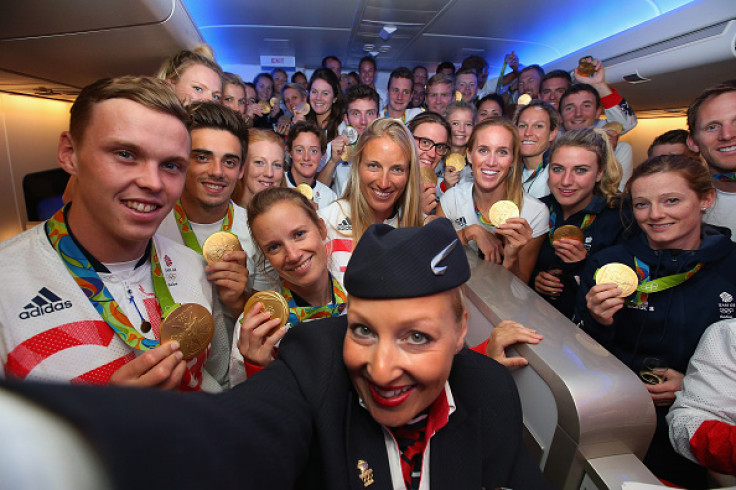 Ukip member Mike Hookem also dismissed the tweet and credited the British people for helping the athletes with the National Lottery money. He also referenced the recent Brexit vote and noted that Britain's success in the Olympics had nothing to do with the EU.
"The brilliant success of Team GB had bugger all to do with the EU. They are clearly so desperate for publicity to bolster its fading image they have to grasp at the hard work and talent of our athletes," Hookem said, as quoted by the Telegraph.
"I can't recall anyone from the EU getting up at 4am to train with Jessica Ennis-Hill or training with the Brownlee brothers during Yorkshire's tough winters.
"It was National Lottery money from Brits who helped our athletes...we voted Brexit and our medals haul shows just how good a country we are."