EU referendum: Jean-Claude Juncker 'quite sure' Brussels will settle British demands in February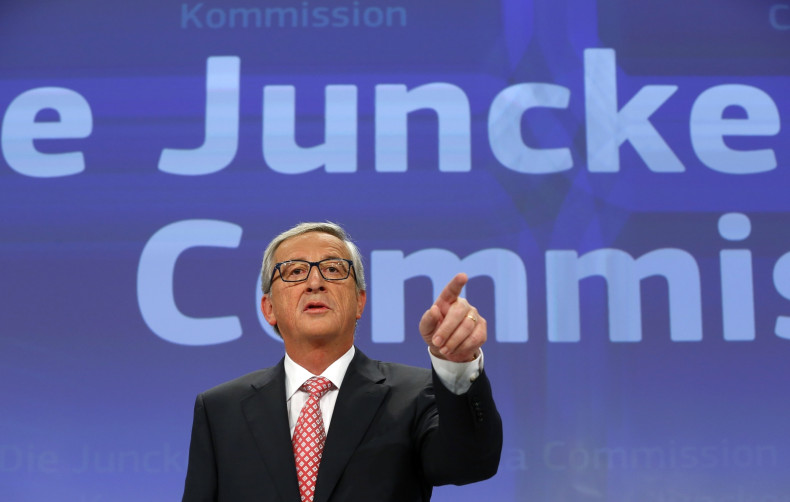 David Cameron will be given a "permanent solution" to his EU renegotiation demands in February, according to Jean-Claude Juncker. The European Commission president said he was "quite sure" a deal would be struck with the British prime minister over the coming weeks.
"I'm quite sure that we'll have not a compromise, a solution – a permanent solution – in February," the top civil servant predicted during a morning press conference on 15 January.
The comments come after Cameron faced opposition from the Visegrad Group (Czech Republic, Hungary, Poland and Slovakia) over his proposal to stop new EU migrants in the UK from accessing welfare pay-outs for at least four years.
The Conservative leader also, among other things, wants an opt-out for the UK form the EU's controversial "ever closer union" clause. The prime minister has promised to hold Britain's referendum on the EU before the end of 2017.
But Cameron has failed to provide a specific date for the historic ballot before the end of his renegotiation with Brussels. He has also decided that his ministers will not be able to back a Brexit until the negotiations with the EU are over.
Chancellor George Osborne revealed on the night of 14 January that the Treasury is not drawing up a post-Brexit plan. He told BBC2's Newsnight show: "No, the Treasury is 100% now focused on achieving the renegotiation. That is where the resources of the Treasury are deployed."
Leader of the House of Commons Chris Grayling is so far the only Eurosceptic cabinet minister to signal that he will be backing a Brexit after he described the current terms of staying in the EU as "disastrous" for the UK.
The latest opinion poll from ICM, of more than 2,000 people between 8 and 11 January, put "remain" six points ahead of "leave" (44% versus 38%, respectively).