EU referendum: Watch Nigel Farage and Welsh First Minister Carwyn Jones debate live on TV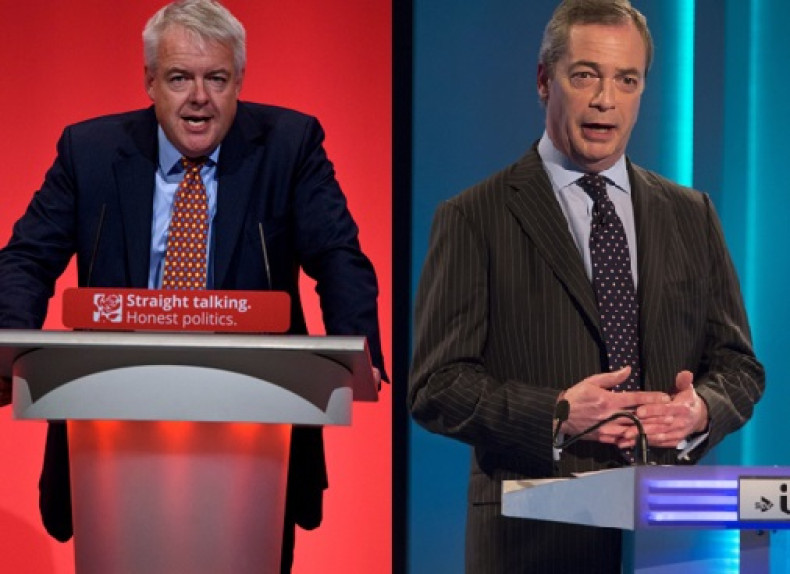 Ukip leader Nigel Farage will clash with Welsh First Minister Carwyn Jones on the night of Monday 11 January in a head-to-head debate over the forthcoming EU referendum.
David Cameron has not unveiled a date for the historic ballot, only promising that the vote will be held before the end of 2017, but that has not stopped Brexit and pro-EU activists from campaigning on the issue.
Farage will take on the Welsh Labour leader in Cardiff at an event hosted by the Institute of Welsh Affairs (IWA) thinktank at the Wales Millennium Centre in the capital. Farage is expected to challenge Jones over his record of protecting Welsh steel under EU rules.
"Jones has a duty to his electorate to 'defy' the EU if he wants to save the steelworks in Port Talbot, and the livelihoods of thousands of men and women in Wales who depend upon it," the Eurosceptic firebrand said ahead of the debate. "There are 4,500 jobs at risk as the plant is reportedly haemorrhaging £1m ($1.4m) per week, with 12,000 jobs in the supply chain dependent on using the steel produced on site."
Meanwhile, in a clip recorded for Channel 4 News ahead of the debate, Jones described Ukip as a "threat" to Wales. "Ukip are a serious threat to Wales and we do take them seriously... We're not complacent. We're up for the challenge," he declared.
The debate will be streamed on the ITV Wales website from 19:00 (GMT). The latest opinion poll from YouGov, of more than 900 Londoners for LBC Radio, put "remain" eight points ahead of "leave" (54% versus 46%, respectively).