EU referendum: Visegrád Group reject David Cameron benefit reforms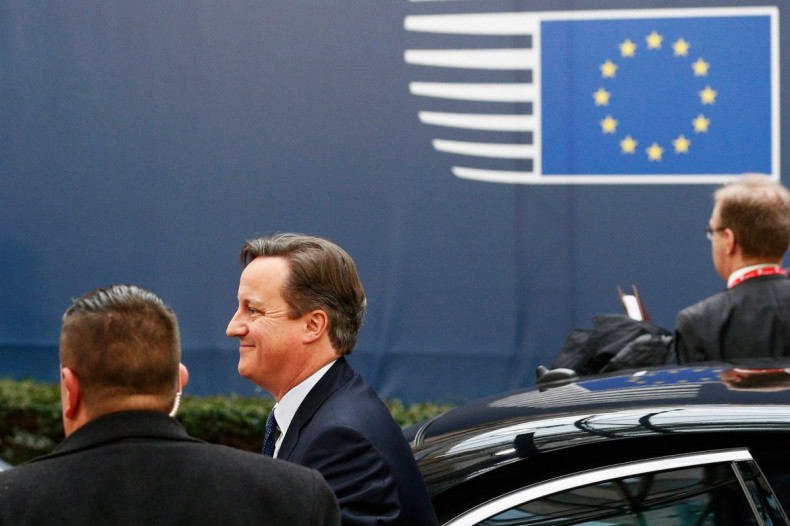 David Cameron's plan to reform the EU's welfare rules has hit another roadblock after Poland, Hungary, Slovakia and the Czech Republic released a joint statement rejecting the "discriminatory" proposal.
The British prime minister wants to block EU migrants in the UK from accessing welfare payments until they have spent four years in the country. But the nations, collectively known as the Visegrád Group, argued that the reform would undermine the EU's central principle of the free movement of people across the 28-nation bloc.
"We can support those elements of UK reform proposals with a potential to modernise the EU especially as concerns increasing competitiveness and a stronger role of national parliaments," the joint statement said.
"However, as the Visegrád Group countries consider the freedom of movement one of the fundamental values of the EU proposals regarding this area remain the most sensitive issue for us. In this respect, we will not support any solutions which would be discriminatory or limit free movement.
The warning came ahead of a crunch meeting of EU leaders in Brussels on the evening of 17 December. "I want to see real progress in all of the four areas I have mentioned. We are not pushing for a deal tonight but we are pushing for real momentum so that we can get this deal done so I'm going to be battling hard for Britain," Cameron told ITV News.
The comments come after the Queen gave royal assent to the EU referendum bill, making the historic vote before the end of 2017 official.
Elsewhere, a poll from Lord Ashcroft of more than 20,000 voters between 20 November and 2 December put leave nine points ahead of remain (47% versus 38%, respectively). But a phone survey from ComRes, of more than 1,000 adults between 11 and 13 December, gave remain a 21 point lead over leave (56% versus 35%, respectively).