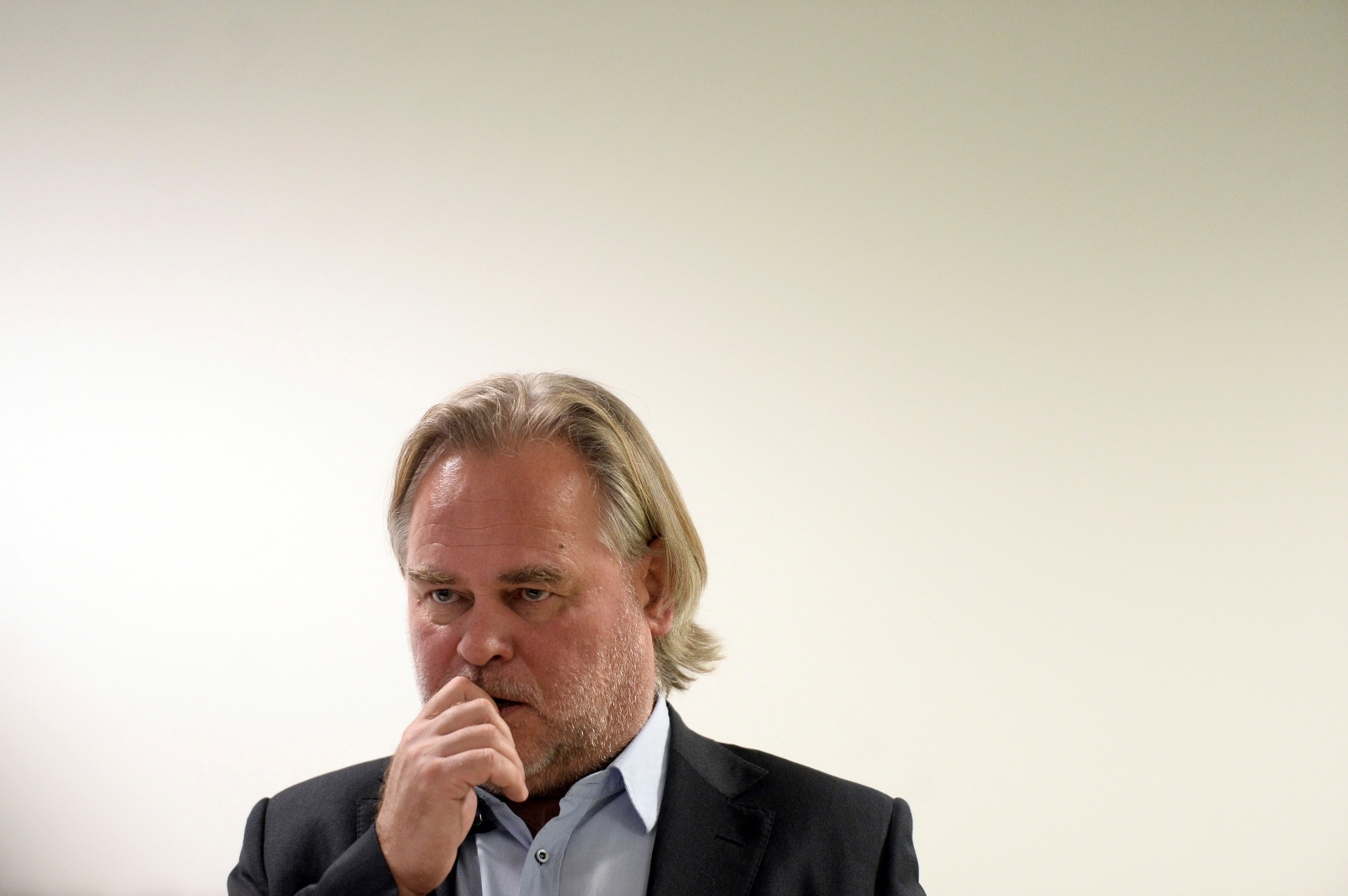 In a sharp rebuke to critics, Eugene Kaspersky, the founder of the cybersecurity company that bears his surname, said on Tuesday (28 November) that recent bad press around his firm was likely due to a co-ordinated campaign by US politicians, the FBI and media.
And slamming allegations from the US, Kaspersky denounced suggestions that Russian intelligence agencies interfere with his company's suite of products, saying that he would take his company out of the country before caving in to the demands of Moscow's spy agencies.
The Russian CEO spoke out at Kaspersky Lab's London headquarters to a small pool of UK media, including IBTimes UK, giving a short presentation about what he believed could be behind suggestions his products could be used to spy on users.
"We never help the espionage agencies," he pledged.
"It doesn't matter, the Russians or any other nation. It's the same as if the British government came to this office and asked us to do [something] wrong.
"If the Russian government comes to me and asks me [or my employees] to do anything wrong I will move the business out of Russia."
In mid-September, the US government banned federal agencies from using Kaspersky software amid concerns it could be used by the Kremlin to spy. Earlier this month, UK intelligence agency GCHQ told The Financial Times it was also worried about the anti-virus products.
Controversy was further fueled after it emerged the firm's consumer software had lifted secretive source code from a computer belonging to a National Security Agency (NSA) staffer who had taken hacking tools home, first reported by the Wall Street Journal in early October.
Kaspersky, who was trained as a mathematician in a KGB institute, said his company was under attack from nefarious forces - and noted it was because it was so good at its job.
He suggested that the FBI, a slew of US politicians and the media were involved in a co-ordinated campaign against Kaspersky Lab because of the close timing of the initial revelations.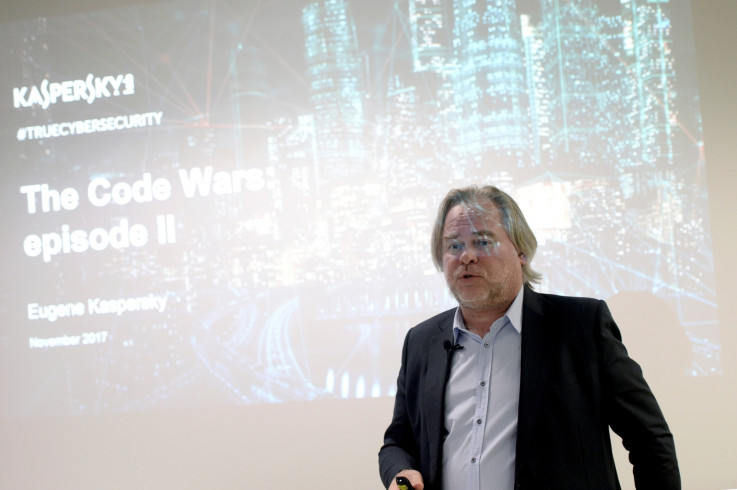 Eugene

Kaspersky

makes a presentation at a press conference in London, Britain November 28, 2017
REUTERS/Mary Turner
But he also admitted that the business will suffer a 5-8% drop in revenue in the United States market when compared to last year.
The CEO also stressed that, globally, the overall company is continuing to grow.
"Why are we under attack? Because we are the best," Kaspersky explained. "We see malicious code to which others are blind.
"This is the only scenario because we didn't do anything wrong. We were just protecting our customers, visibly better than our colleagues."
He denied that the Kremlin had ever inserted itself into company affairs, instead indicating that he believed the sudden spike in attention arose as a result of a clandestine conspiracy.
"Yes, because it happened at the same time," he noted. "The FBI, the government and the media - coincidence? Its as much coincidence as my name in the company name."
Kaspersky added: "There was something extraordinary. We did something that made someone very very very disappointed. The one thing which comes to mind is that we just do our job, we do our job much better than our competitors. I am not going to change our behaviour.
"These media attacks will never stop us."