After days of clashes between football fans in Marseille, the French government has announced it will clamp down on the sale of alcohol near football match venues and fan zones. The ban on alcohol will include public areas, as well as shops and off-licences.
French Interior, Minister Bernard Cazeneuve, said: "I have asked for all necessary measures to be taken to prohibit the sale, consumption and transport of alcoholic drinks in sensitive areas on match days and the day before, and on days when fan zones are open."
"The events which took place in Marseille ... are unacceptable. Unacceptable for the authorities, unacceptable for society, unacceptable for football lovers," Cazeneuve said, according to the BBC. French cities hosting the Euro 2016 have been told to introduce the alcohol ban to curb further fan violence.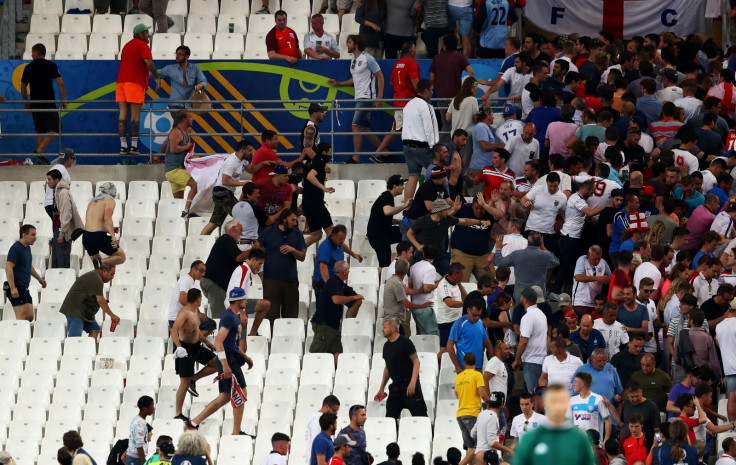 The French Minister, in slamming the violence between fans in Marseille, insisted that police response had been in proportion. "We witnessed violence between fans, caused by alcoholic hordes who have engaged in unacceptable abuses. The law and order system in place in Marseille yesterday was properly-sized,".
He continued: "It was reactive and helped restore calm in an hour and a half, separating the highly alcoholic protagonists." Senior local officials can also ban bars and cafes from serving drinks on their terraces in containers that can be potentially be used as missiles.
The clashes between English and Russian fans had left more than 30 people injured on the evening of Saturday (11 June). Uefa has opened disciplinary proceedings against the Russian Football Union (RFS) after its fans were filmed charging at and attacking English supporters in the Stade Velodrome in Marseille, during the 1-1 draw between England and Russia.
Disciplinary action has not yet started against England, however, Uefa has warned both the English Football Association and the RFS that their respective teams could be disqualified from the tournament if the violence continues.