Gianluigi Buffon once said that when expectations are low, that is the best time to surprise people. The 38-year-old goalkeeper knows this better than anyone, having been present for eight major international tournaments (five World Cups and three European Championships), starting with his role as back-up for Gianluca Pagliuca and Francesco Toldo in the 1998 World Cup.
"Gigi" missed Euro 2000 due to an injury, but in over 20 seasons as a club professional and throughout 157 caps, he has seen it all. He saw Brazil win an expected World Cup in 2002, two years before a shock Greek victory at Euro 2004. He won the 2006 World Cup in Germany, but then was forced to watch as Spain dominated international football from 2008 to 2012, letting in four goals in the European Championship final to them four years ago.
The Juventus keeper also waved by to Brazil 2014 sooner than expected, after Italy failed to qualify for the group stages over Uruguay and Costa Rica, despite beating England. However, he never gives up. He didn't do that in his early days at Parma, where he won the Uefa Cup in 1999, nor during the many ups and downs with Juventus after he joined them in 2001 as the then most expensive goalkeeper in the world.
He has twice been on the losing side in the Champions League – in 2003 (despite saving two penalties in the shoot-out against AC Milan) and 2015 – but sticks with Juventus hoping there will be a third chance. He even stayed with La Vecchia Signora when the Italian giants were relegated in 2006 due to the Calciopoli scandal, leading the side back to the top flight and the top of Italian football, with them now having won the last five Serie A titles in a row.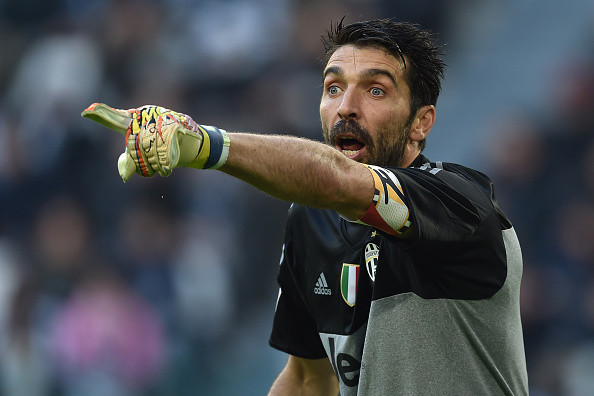 He has bounced back several times, and still feels fresh enough at 38 to lead Italy in a bid to win his first European Championship, despite Antonio Conte's squad looking less shiny than ever. Injuries to Marco Verratti and Claudio Marchisio deprive him of two of his most talented teammates, and the absence of Andrea Pirlo looks a major one as well.
Instead, Buffon will have to lead a side that must look back to the workmanlike but successful catenaccio times. Perhaps this is an apt time for a harking back to traditional Italian defensive stylings – Leicester City won the Premier League without the most viscerally appealing game ever and neither Atletico Madrid or a Real Madrid sustained by Casemiro looked like a paradigm of joga bonito on the way to the Champions League final.
Buffon believes that Italy can be a surprise package in France. However, Southampton forward Graziano Pelle covering the position once filed by the likes of Paolo Rossi, Filippo Inzaghi and Roberto Baggio gives little reason to believe that. Even so, in football little is as important as not conceding, and a backline containing Italy's very own "BBC" of Leonardo Bonucci, Andrea Barzagli and Giorgio Chiellini should give Conte some small hope of arriving at Chelsea as a European champion. And then the Juventus goalkeeper really will have seen it all...