Honestly? We are not going to learn anything new about Zlatan Ibrahimovic in France this summer. We already know he is an all-conquering powerhouse of world football, having won league titles wherever he has laid his hat.
We know he is going to score goals, we know he is going to be the heartbeat of a Sweden team looking to qualify from the group stages of a European Championship for the first time since 2004.
He is used to having all eyes on him. What's different this time, however, is that little bit more to prove. Having announced his decision to leave Paris Saint-Germain, the 34-year-old is now the hottest free agent on the market.
Speaking at a press conference (which you'd be forgiven for thinking was solely organised by him and not the national team) he toyed with the media, smiling when asked whether he'd received an offer from Manchester United before telling those in attendance he would enjoy reading what they write about him in the coming weeks as he left them in gripped suspense.
"Nothing is happening at the moment," Zlatan said. "I am focused on the Euros. We have two friendlies and then we go down to France. I can't wait. I will tell you all when I want to. There are a lot of alternatives. I don't have to make an announcement before the Euros. There is a lot being written about my next move, and I enjoy reading what you come up with."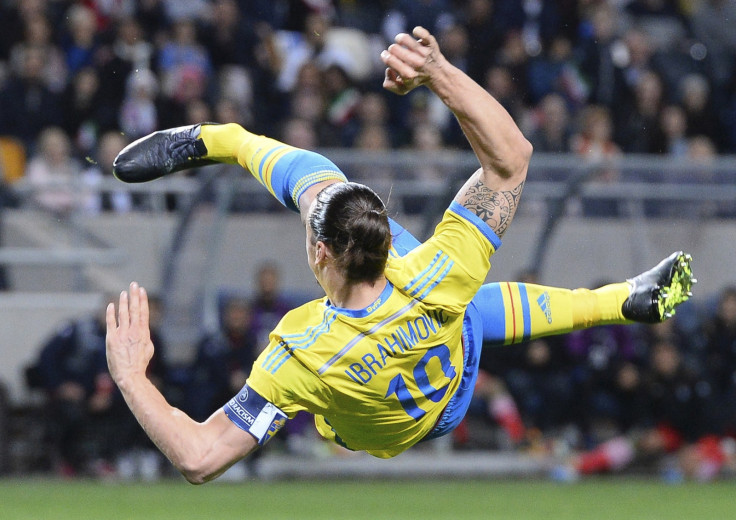 With a reunion with Jose Mourinho a real possibility at Manchester United, The Ibrahimovic Show will be in full-swing however he performs in France in the coming weeks. But if there is one blot on the Swede's copy book, it is failure to truly light up an international competition. While you wouldn't rule out him making appearance at the 2018 World Cup in Russia, this could be his last chance to excel for his country when it matters.
11 goals in 10 qualifying matches shows that everything positive that runs through Sweden, still runs through him. There is no suggestion his powers are on the wane, either. He comes off another incredible season in France with Paris Saint-Germain where he was named Ligue 1's player of the season for the third time in four years, having stuck 38 goals in 31 league appearances.
His power, poise and presence combined with his extraordinary vision and technical skill are all still there in abundance, despite his advancing years. A burst of pace older players tend to lose has never really been crucial to his game.
But his best return in a major international competition is just two goals, scoring twice in Euro 2004, 2008 and 2012. It's not a bad record, given Sweden progressed beyond the group stages of the competition on just one of those occasions, but it's not quite up to the Zlatan gold standard.
With speculation over his future likely to consume his campaign in France, Ibrahimovic has the perfect platform to rise to another level in international football and further fuel the (justified) hype ahead of his sensational arrival at Old Trafford.
Cristiano Ronaldo, Paul Pogba, Mesut Ozil, Harry Kane, Eden Hazard and Gareth Bale will all be looking to make this summer's competition their own. It might already be Zlatan's.