Wayne Rooney, Dele Alli and Harry Kane are set to return to the starting XI for the round of 16 following England's lacklustre performance against Slovakia in the last game of the group stages on Monday, 20 June. The Three Lions drew the game 0-0 despite having a major share of the possession but were unable to finish, something that they have been heavily criticised for this tournament.
The Mirror reports that Roy Hodgson has learnt from his mistake and is set to bring back all the big guns into the starting line-up so as to give them a fighting chance of progress into the next round. England are likely to play against Portugal who have to win on match day three to progress, failing which they can very well be pitted against the likes of Austria, Hungary or Iceland depending on how the results pan out on the final day.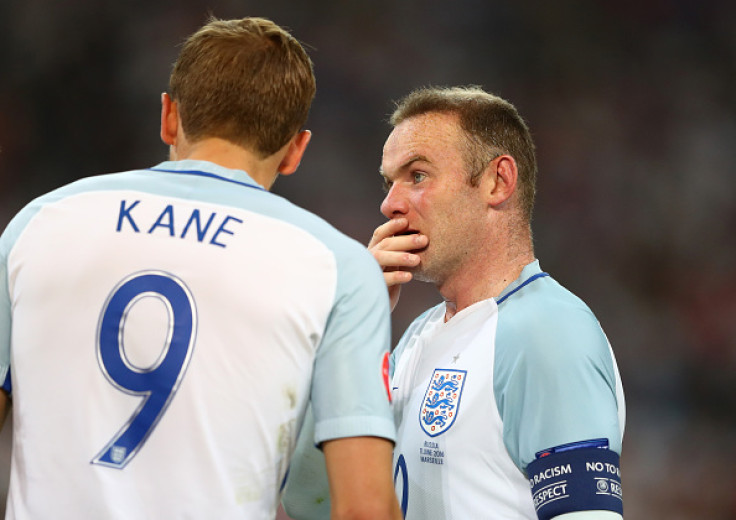 Kane is yet to open his account at the Euros in three appearances while Jamie Vardy scored an all-important equaliser against Wales which the Three Lions went on to win. Daniel Sturridge scored the winner against their arch rivals for their only win of the tournament thus far and Hodgson has to take a call between the Liverpool man and Vardy for a final spot on the wings, especially with Raheem Sterling woefully out of form.
Meanwhile, Hodgson has revealed that he does not have any reservations over whom they can face in the next round, having being eliminated by Portugal in two major tournaments already thus far.
"Finishing second in the group is a disappointment because we'd have liked to have won it," Hodgson said, as quoted by ESPN. "But we're still in the last 16 and who's to say the team we'll play by finishing second is going to be that much stronger than the team we would have played that's finished third? You just don't know that.
"The way we're playing at the moment to be quite honest I'm not frightened of anybody that we would play."