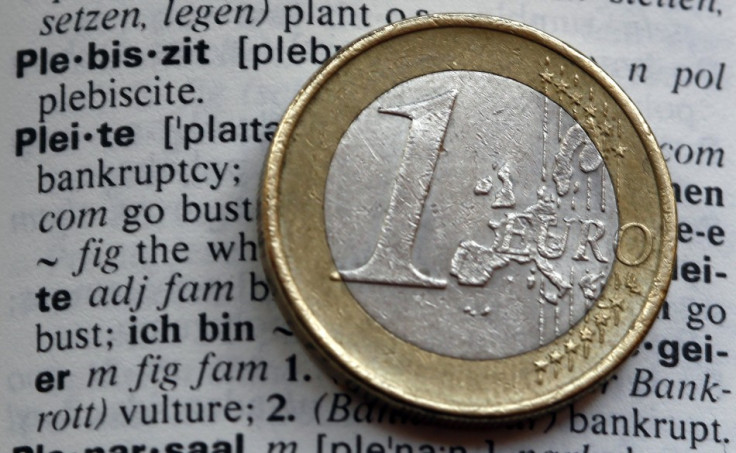 The euro (EUR) rose against its major counterparts on Tuesday following the release of better-than-expected growth data in Germany and eurozone, although concerns over Greece exiting the eurozone remain intact weighing on the single currency.
EUR/USD climbed to hit session high of 1.2870 during London trading, after a report showed that German gross domestic product (GDP) growth rebounded strongly in the first quarter.
The GDP in the Europe's largest economy rebounded strongly by 0.5 percent in the first three months of 2012 compared with a 0.2 percent fall in the last quarter of 2011, the Federal Statistics Office said on Tuesday.
"The latest data confirm that the contraction in Q4 of last year was not the beginning of a recession but rather a one-off slip," said a note from Societe Generale Cross Asset Research.
Analysts had expected the German GDP to increase slightly by 0.1 percent as the country's exports remained a drag on the GDP in the previous quarter. However, the exports surged in the first quarter this year as the increased demand from the emerging markets resulted in offsetting the weakened demand in euroarea.
Moreover, rebound in German growth eases concerns over the recession in the core countries in the eurozone, while also raising hopes that it can make significant difference to the region's GDP.
Separately, official data showed that eurozone avoided a technical recession with the GDP growth coming in flat in the first quarter compared with market expectations of contraction by 0.2 percent. The eurozone economy contracted by 0.3 percent in the fourth quarter last year, as the debt crisis dampened the economic activity in the region.
The euro also traded higher against the British pound (GBP) and the Japanese yen (JPY), with EUR/GBP gaining 0.45 percent to hit 0.8003 and EUR/JPY hitting 102.65, up 0.27 percent.