Euro headed for new multi-year low with dollar index back near 100 after strong US data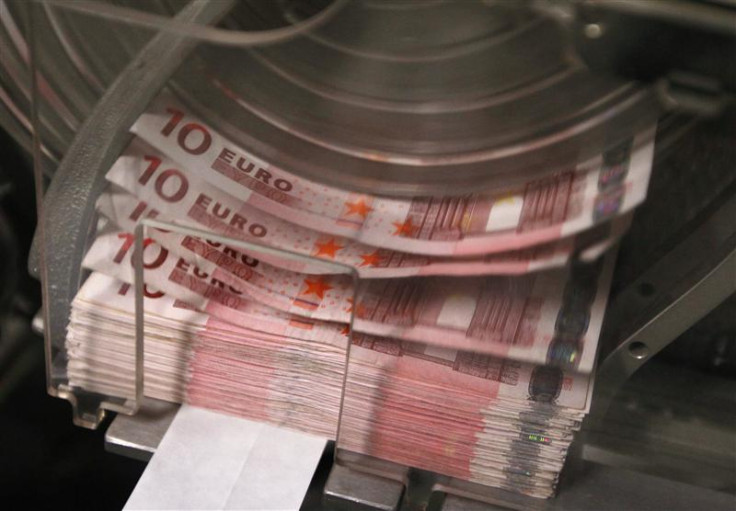 The euro fell to a near three-week low on Friday (10 April), extending the downsides since Monday (6 April), as better-than-expected weekly jobless data from the US eased concerns that the labour market there may have entered a weakening phase.
The EUR/USD dropped to 1.0606 as at 07:55 GMT on Friday, its lowest since 19 March, and down 0.50% on the day. The single currency has fallen more than 3.3% so far this week, reversing much of the past three weeks' gains.
Technically, the euro has next support at 1.0551 against the dollar but that is a much weaker one as the 1.0713 support has been broken with Thursday's (9 April) thrust.
With the southward bias intact, the EUR/USD is likely to break below the 1.055 barrier and retest the 13 March low of 1.0462 early next week.
It was last Friday's (3 April) disappointing non-farm payrolls numbers that triggered the fear of trend reversal of the US labour market.
As per the March jobs report, US employers added only 126,000 jobs in the month, breaking a year- long run of above 200,000 monthly job additions. And it was way below the consensus estimate of 245,000 and compared to the February figure of 201,000.
However, Thursday's weekly numbers eased the fears that the March data may have set a trend. Initial jobless claims for the week to 3 April increased to 281,000 from the previous week's 268,000 but it was less than analysts' forecast of 285,000.
The dollar bulls have returned with force, sending the USD index to a new multi-week high of 99.35. It is now back in the vicinity of 100, which it crossed and hit a 12-year high of 100.40 last month.
In addition, data from the eurozone was overall euro-negative. The services PMI numbers on Tuesday (7 April), German factory orders and the trade balance on Wednesday and Thursday, all came in weaker than expected, adding to the downward pressure on the single currency.
On the higher side, the levels to watch are 1.0713, 1.0850 and then the stronger resistance zone of 1.1053-1.1097. Only a break of that will mean a correction off the multi-year lows for the time being.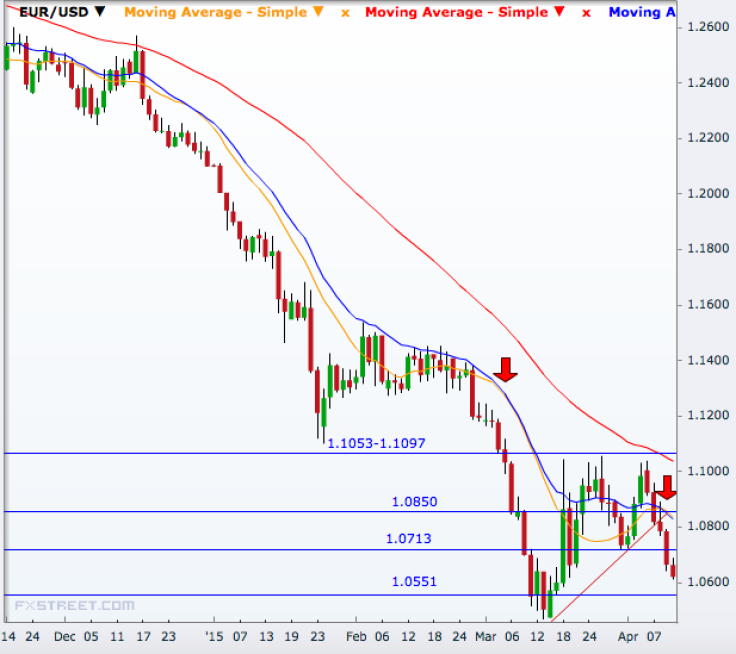 © Copyright IBTimes 2023. All rights reserved.