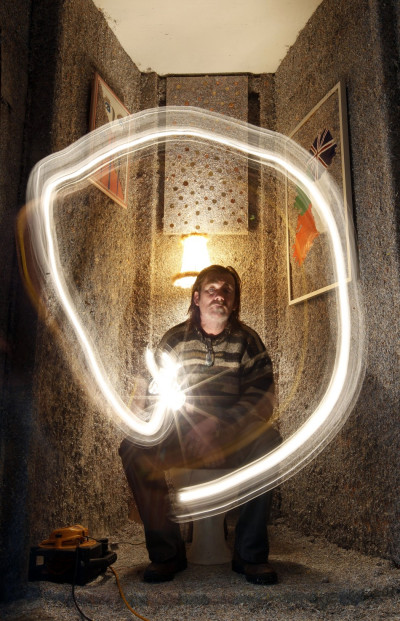 An unemployed Irish artist built a home from €1.4bn (£1.15bn) in shredded euro notes in response to what he called Ireland's crippling foray into the eurozone.
Frank Buckley built his billion-euro home in the lobby of a disused Dublin office building - a reflection of the ill-fated construction boom which proceeded the financial crisis - using bricks made from decommissioned notes from the Central Bank's mint.
"It's a reflection of the whole madness that gripped us," Buckley told Reuters
"People were pouring billions into buildings now worth nothing," he said. "I wanted to create something from nothing."
The house includes a living room, bathroom and bedroom, and Buckley has plans to add a kitchen and shower. Each brick in the house contains somewhere between €48,000 and €50,000 each in shredded notes.
Buckley was one of those hit when the property bubble burst. He took out a 100 percent mortgage on a €365,000 home in Dublin at the height of the housing boom, despite not having a steady income.
The house has lost at least one third of its value and he has separated from his wife, who lives in the house, while he has been living in his euro home since 1 December, 2011.
Even the pictures hanging on the walls are made from shredded euro notes, which also cover the floors. The house is so warm that Buckley is able to sleep without a blanket.
"Whatever you say about the euro, it's a great insulator," he said.