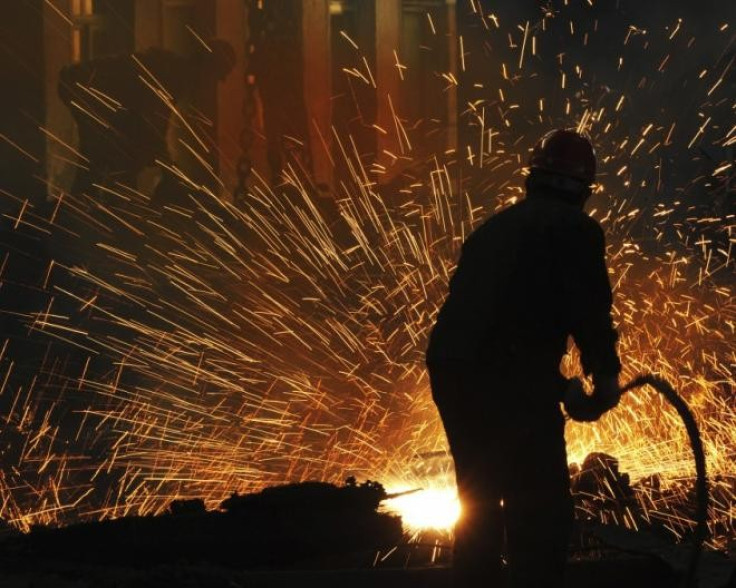 Purchasing managers index data from Markit/HSBC showed that the manufacturing sector of France, Italy, Germany and the eurozone overall performed better than expected even as deepening disinflation rate in the UK weakened the Sterling.
"Eurozone business activity grew at the fastest rate for almost four years in March," the Markit press release said.
The research firm said it expects the region's GDP to have expanded by 0.3% in the first quarter, buoyed by a 0.4% expansion in Germany and signs of a long-awaited recovery in France.
"The improvement provides welcome news to a region awaiting signs that the ECB's quantitative easing is stimulating the real economy," said Chris Williamso, Markit's chief economist.
EUR/USD rose to 1.1004, its highest since 6 March, from the previous close of 1.0945. The pair has been on an upward trend since mid-March and has rallied more than 5% from the 12-year low of 1.0462 touched then.
GBP/USD dropped to 1.4894 from the previous close of 1.4952, increasing the possibilities of retesting the multi-year low of 1.4634 touched on 18 March.
EUR/GBP rallied to a one-month high of 0.7374, up from Monday's close of 0.7320. The cross has strengthened more than 5% from the seven-year low of 0.7014 touched on 11 March.
French Markit manufacturing PMI rose to 48.2 for March from 47.6 in February while the consensus was for 48.5. The index for Germany jumped to 52.4 from 51.1, beating expectations of 51.5. For Eurozone, the manufacturing index increased to 51.9 from 51.0 while the forecasters had predicted 51.5.
The services index of France rose to 52.8 from 52.2 matching forecasts while that for Germany jumped to 55.3 from 54.7, beating market forecast of 55.0. The Eurozone services PMI increased to 54.3 from 53.7 while the consensus had been 53.9.
The consumer price inflation rate of the UK came at 0% in February, data showed on 24 March, its lowest since similar records started in 1989. It was down from 0.3% in January and worse than market expectations of 0.1%.
The core measure of CPI dropped to 1.2% on a year-on-year basis from 1.4% at the start of the year while the market forecasts averaged 1.3%.