Jose Mourinho has made it clear that the Europa League is not a competition Manchester United want to be a part of this season. The Portuguese manager, however, insists that he will take it seriously and name the strongest possible squad in order to win their matches.
The Red Devils take on Feyenoord in their first group stage game on Thursday (15 September) at the De Kuip stadium. United failed to qualify for the Champions League for the second time in three seasons, and Mourinho has made it a priority to get back into Europe's elite club competition in his first season in-charge of the Old Trafford club.
Despite admitting that the Europa League is not a 'big dream' of some of the players in his squad, he is hoping to motivate them enough to put in a performance which will earn them all three points against the Eredivisie side.
"This is not a competition that Manchester United wants. It is not a competition I want, it is not a competition the players want," Mourinho said, as quoted by the Guardian.
"It is a competition where we are and that's the reality. Tomorrow is an important match for us. We must find that motivation that I found myself already and I have to pass that motivation on to the players because I know the Europa League is not the big dream of every big player," he added.
The former Chelsea and Real Madrid manager is also concerned that the 20-time English champions' participation in Europe's second tier club competition could derail their title ambitions, as they will have minimum rest between their commitments in the Europa League and Premier League. United will play their European games on Thursday before returning to play in the domestic league on Sunday, which gives Mourinho's team just two days to recover.
"It's more difficult yes. Especially because you also have the chance to play on the Monday. But since the beginning of the season until we get the fixtures, we didn't get that privilege. So when we play on Thursday we were never given a Monday spot to have one more day. So we know that we are not going to have any kind of support for that," the Portuguese coach said.
"In fact the week we play Liverpool [17 October], Fenerbache and Chelsea, the gift we had was to play Liverpool on the Monday – but on the Monday before not the Monday after. So we play Liverpool on the Monday, Fenerbache on the Thursday and Chelsea on the Sunday.
"But my squad is good. I like my squad, I like my players. I have no problems doing what I did this time leaving three or four players and play with other people because they deserve this opportunity the way they work. We are not going to make a drama out of it," he added.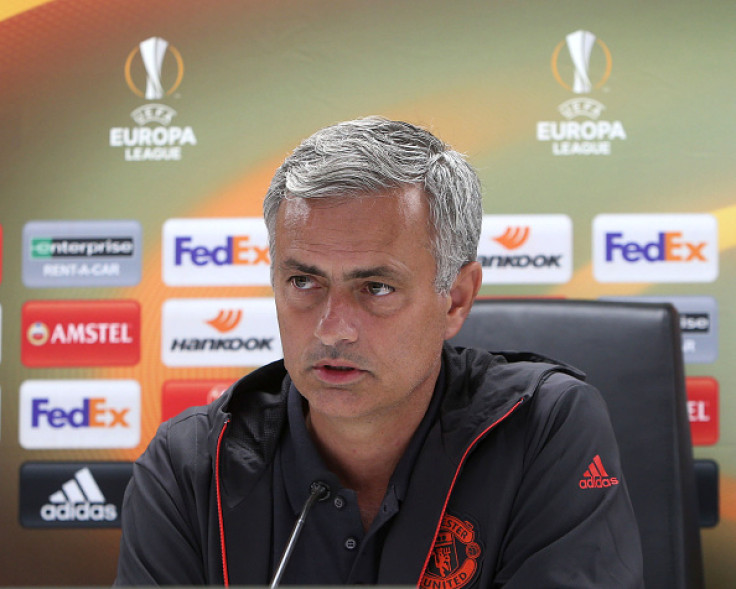 "There is more reason to get a result tomorrow because if you go into the last game in December needing points to qualify it puts us in a more difficult situation. Let's imagine hypothetically if we get three points tomorrow and three points against Luhansk at home, we can breathe and face the rest of the group phase in a different way."