Portugal Telecom has just unveiled what could become Europe's largest data centre and one of the biggest in the world.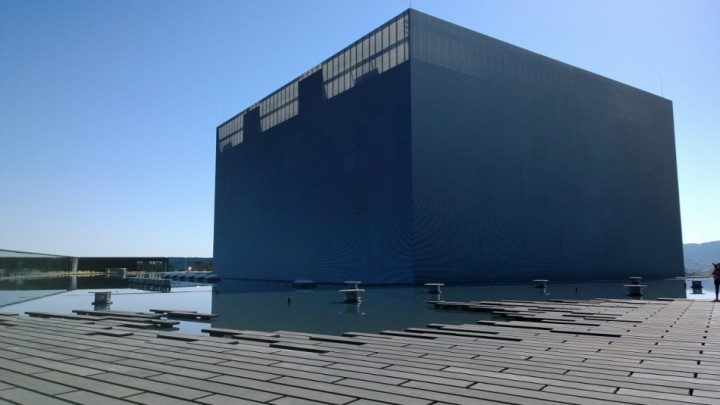 The Covilha data centre is the result of 15 months construction but IBTimes UK has decided to take a closer look at some of the extraordinary figures surrounding the new development.
Read more: How data centres protect your information
30 Petabytes - This is the amount of information which can be stored at PT's Covilha facility. But what is a petabyte? Well is is broadly equal to 1,000 terabytes, but that's not helping much. If you want to try and get some idea of what a petabyte, if you counted all the bytes in one petabyte (one every second) it would take you 37.5 million years to count them all.
If it's still not clear, have a look at this interactive graphic from the Financial Times.
1.25 - This is the power usage effectiveness (PUE) rating which PT's Covilha's facility has been given. WHat it actually means is that for every one unit of power entering the data centre, it requires just 0.25 units to run the computer infrastructure within the centre.
250 - This is the number of security cameras which monitor the entire Covilha facility and which are fed to an on-site security room which is manned 24 hours a day, seven days a week, 365 days a week.
1,610 - The number of solar panels around the data centre which help supply some of the power to the facility and help it gain a PUE of 1.25.
160,000 - This is the number of litres of diesel which are stored in two fuel silos near the data centre and will be used in an emergency to power the entire facility for up to 36 hours, helping protect your information.
50,000 - The potential number of servers which could be housed in the Covilha data centre, making it the largest in Europe. However that depends on all four modular buildings being built and that will only happen if PT is able to sell the current server space.
90 million - This is the amount of investment PT has made in the Covilha facility which includes the first and second phases.
Five - The number of years which it took PT to complete its "technological transformation cycle" which say it invest up to double the typical amount of capital expenditure into developing its TV, mobile, broadband and finally cloud infrastructure.