ECB Tipped to Pick Oliver Wyman to Aid Bank Asset Review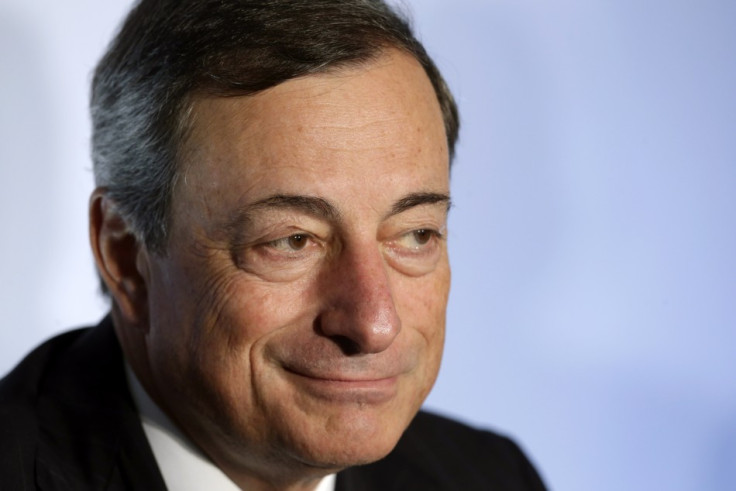 The European Central Bank is likely to pick Oliver Wyman to review the loan books of major European banks, according to Reuters.
The ECB is taking on the responsibility of policing banks in the European Union and wants to know what shape they are in before it does so. This assessment is known as the asset quality review (AQR) and early details of its findings are expected in mid-October.
Citiing anonymous sources, Reuters claims consultancy giant Oliver Wyman is the frontrunner to manage the project. The ECB says no final decision has been made as the process is currently under tender.
"We are still in the selection process. As already stated, we are looking for a third party to support us centrally with project management and financial advisory services as we prepare the comprehensive assessment of the banks we will directly supervise start next October," said an ECB spokesperson.
When IBTimes UK contacted Oliver Wyman they declined to comment.
ECB Has Growing Powers
As the European sovereign debt crisis exploded in 2010 and has been raging ever since, the flaws in monetary union have been exposed.
In December 2012, European leaders agreed on a single supervisory mechanism that will empower the ECB with responsibility for regulating banks in the EU.
This was seen as an initial step towards a banking union, which is eventually meant to make the single currency more centralised and unified.
The so called "project manager" like Oliver Wyman will be in charge of co-ordinating the review of the health of European bank's across the 17 nation block.
Opposition to Banking Union
However, some monetary officials are against increasing the power of the ECB and changing its remit to include bank supervision.
Central bankers from some countries, like Erkki Liikanen from Finland, has expressed his concern that the ECB is being forced to do jobs that are not in its areas of competence.
Liikanen is on the ECB's governing council that decides the bank's monetary policy.
He told Finnish members of parliament that "it should not always be the ECB" that is called upon to solve the EU's economic problems.
© Copyright IBTimes 2023. All rights reserved.