Eurovision Song Contest: All you need to know from betting odds to Brexit and Lucie Jones
Paddy Power provide exclusive odds ahead of the grand final in Kiev, Ukraine.
The final of the 2017 Eurovision Song Contest is just hours away, but as political instability wracks Europe, even the once light-hearted, tongue-in-cheek competition threatens to be engulfed in controversy.
Tensions between hosts Ukraine and neighbouring superpower Russia remain high, while Britain faces a potential backlash following the Brexit vote.
Ahead of what is still sure to be a shamelessly unique and colourful European extravaganza, full of questionable songs, IBTimes UK rounds up all you need to know.
When is the 2017 Eurovision Song Contest and where can I watch it?
The final takes place on Saturday May 13, kicking off at 8pm UK time in Kiev, Ukraine.
Viewers can enjoy the witty musings of Graham Norton during the live broadcast on BBC One, with extra events available to watch live via the BBC iPlayer, alongside the main event.
It is also possible to watch the drama unfold live on the Eurovision YouTube channel.
Does the United Kingdom entry have a chance?
Well, the song itself, from 2009 X Factor contestant Lucie Jones, is a nice little piano ballad. The 26-year-old Welsh singer can sing, too. So that helps — slightly.
But as for a chance of the UK winning? Come on now, we have finished in the bottom six eight times over the past decade. Plus, do we really win at anything anymore, cricket and rugby aside?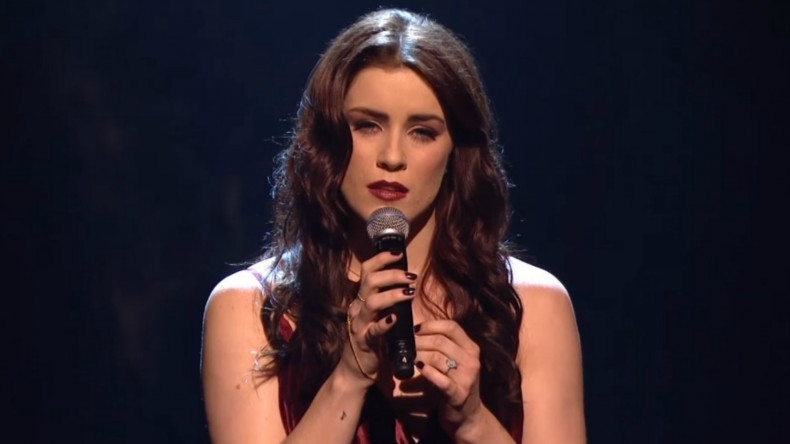 And seeing as we just voted to leave the EU, the notoriously political voting blocs will be out in full force to show us who is boss...
A YouGov poll reported by the BBC found that the majority of those surveyed also are quite happy to leave the competition as we Brexit, either hard or soft, so perhaps this evening will confirm our pariah status.
Is Brexit going to have an impact?
According to the bookies yes. A spokesperson from Paddy Power said: "That's right, folks – the UK are back in the Euro already. Eurovision, that is.
"A lot has been made of the potential negative impact of Brexit, but one very important detail has been overlooked – that Lucie Jones's song is half-decent"
EUROVISION 2017 – BREXIT SPECIALS
25/1 UK to get zero points
5/4 Germany to give UK zero points
13/8 France to give UK zero points
2/1 Italy to give UK zero points
16/1 UK performance to be booed
18/1 UK to finish last overall
25/1 UK to finish on zero points overall
50/1 To be banished from next year's contest
Oh dear. But are Russia competing? I heard they pulled out... why?
Russia will not be present at this year's competition due to ongoing tensions with Ukraine over the 2014 annexation of Crimea.
Ukraine won the right to host the final last year following the triumphant success of Crimean singer Jamala. However, her politically-charged entry, 1944, referenced Stalin's treatment of the Tartar minority as leader of the Soviet Union.
The performance was widely seen as criticism of Russia's actions, considering that the majority of UN countries still consider Crimea part of Ukraine.
In a bid to quell tensions Russia selected 28-year-old singer Yuliya Samoylova, who uses a wheelchair, for this year's competition.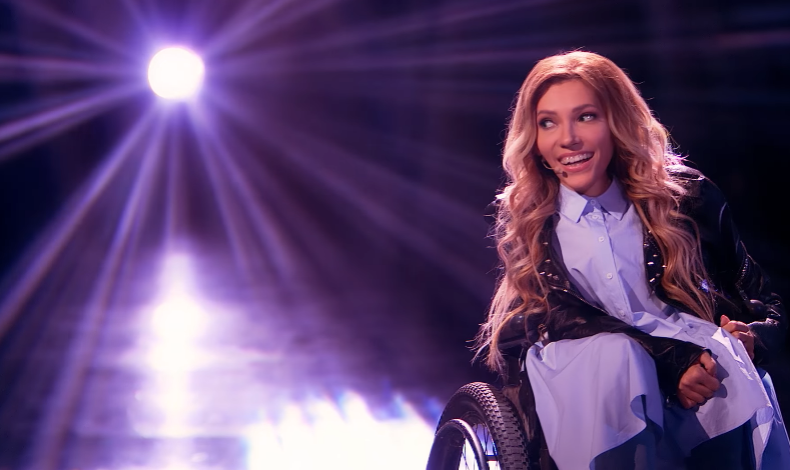 Ukraine initially agreed to her performance, provided she did not "publicly announce her support for the annexation of Crimea and aggression against Ukraine", but have since reneged on this agreement, banning the singer from entering the country for three years.
Responding to Russian outrage over the decision, the Ukranian Security Service justified the move by saying she had entered the country "illegally". The European Broadcasting Union did try to step in, by proposing a different contestant, or performing via video-link.
Russia, however, would not be moved, and have flatly refused to take part.
Frank Dieter Freiling, chairman of the contest's steering committee, said: "We strongly condemn the Ukrainian authorities' decision to impose a travel ban on Julia Samoylova as we believe it thoroughly undermines the integrity and non-political nature of the Eurovision Song Contest and its mission to bring all nations together in friendly competition."
Blimey. Any other problems?
A few, to say the least. In February 21 top level staff quit the event's organising team in protest at new event chief Pavlo Hrytsak. Their joint resignation letter claimed they had been blocked from work for two months.
The venue of the opening ceremony, taking place over the Saint Sophia complex, has also led to angst from the Ukrainian Orthodox Church of Moscow Patriarchy, who claim this showbiz use is amount to "blasphemy", report The Telegraph.
There have also been accusations of homophobia within Ukraine.
Okay, but it is the music the counts. Who is going win on the night?
Portugal's representative Salvador Sobral is the hot favourite. Blessed with an angelic Jamie Callum-esque voice, he reportedly battles a health condition — rumoured to be heart related — that meant his sister, Luisa, stood in for him during technical rehearsals. Fortunately, he made it through for the first semi-final.
The pair formed quite a partnership and won hearts with their practical jokes and good humour. Sobral has also taken a novel approach to press, using the exposure the competition has given him to speak up about humanitarian causes, including the plight of refugees.
In 2016 the 27-year-old came seventh in the nation's Pop Idol spin-off, Idolos, releasing his debut Excuse Me in the same year.
He will perform Amar Pelos Dois or Love For Two in English, written by his sibling Luisa.
Another probable winner is Italy's Francesco Gabbani. He performs with a professional dancer and choreographer named Filippo Ranaldi, who takes the stage dressed as a gorilla, because why not?
However, there's a deep message in the fun. He told the Eurovision website: "It describes the situation of Westerners, their models and their way of seeking refuge in the Oriental rituals for comfort.
"It's a pretext to observe how are we as modern humans. Westerners are turning to oriental cultures like tourists who go into a holiday village. Oriental cultures are seen as an escape from the stress, but they were not born for this. It's the trivialisation of something profound.
"Behind the ape there's the modern human being, one of the 193 species of apes described by Desmond Morris, the only one without hair. We are clothed men but inside we still have lots of characteristics deriving from cavemen."
TO WIN EUROVISION 2017
6/4 Portugal
7/4 Italy
10/3 Bulgaria
16/1 Belgium
30/1 Sweden
33/1 UK
40/1 Romania
400/1 Spain