Parents of newborn American babies clearly believe in the the power of the force, as the fastest- growing name for boys in 2016 was Kylo — a moniker shared by Star Wars villain Kylo Ren.
Data released by the Social Security Association on Friday (12 May) revealed the name jumped in rank from 3,269 in 2015 to 901 last year, following the release of Star Wars: The Force Awakens.
The opening instalment saw antagonist Ren, played by Adam Driver, star in the new trilogy. Drawn to the power of the dark side, the character shocked audiences by killing his father Han Solo — a role reprised by Harrison Ford — as he became heir to Darth Vader.
Despite its now dark connotations, parents appear to be revelling in the name, although the statistics do not reveal the popularity of Ren as a second name.
Driver will next appear as the dark nemesis in 2019's Star Wars: The Last Jedi.
The film's first official trailer, released in April, saw Ren wrecking further destructive havoc around the galaxy, while heroine Rey learnt about the power of the force from original Jedi master Luke Skywalker, played by Mark Hamill.
However, the trailer climaxed with ominous words from a weary-sounding Skywalker, who stated: "It's time for the Jedi to end."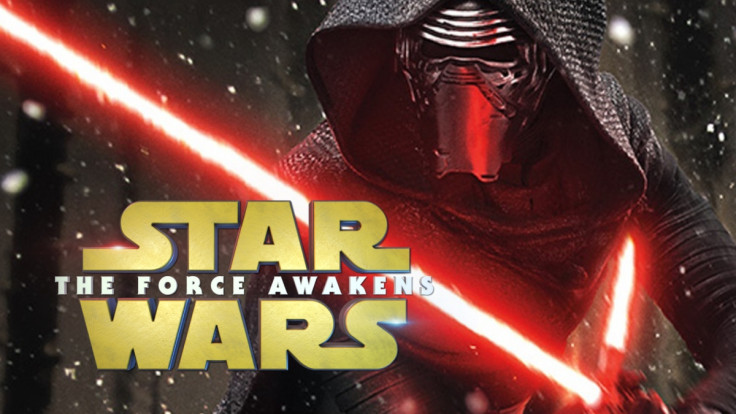 Kardashians rise and Trump falls in pop culture bubble
Further names inspired by pop culture include Reign, a surge perhaps inspired by the two-year-old son of Kourtney Kardashian.
Among girls, the name Kehlani surged alongside the rise of the singer-songwriter.
However, at the other end of the spectrum, it was a bad year for boys name Jonael. Any variation of Caitlyn — including Caitlyn, Katelynn, Kaitlynn, or even Kaelyn — also fell out of favour.
Overall Emma, Olivia, Ava, Sophia, and Isabella came out as the female names, while statistics revealed Noah, Liam, William, Mason, and James as the top boys names.
Unfortunately for US President Trump, the name Donald dropped from 443rd in 2016 to 488th.