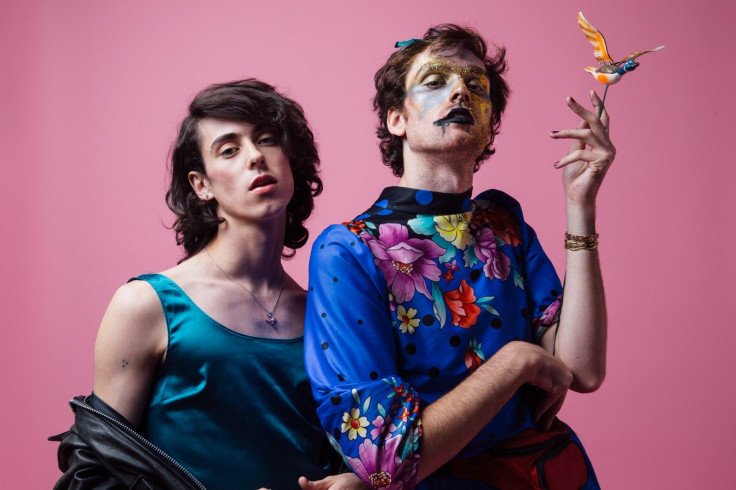 Rising queercore punk duo PWR BTTM have been dropped by Salty Artist Management amid an ongoing investigation into a number of sexual assault allegations against singer Ben Hopkins.
The group, which also features Liv Bruce, were forced to release a statement on Friday (11 May) after numerous allegations emerged on Reddit and social media, with one user describing Hopkins as a "sexual predator".
An anonymous woman gave a further interview to Jezebel describing her alleged sexual assault by Hopkins, claiming he "made sexually aggressive advances and started having sex with her without permission while also refusing to wear protection."
Responding via a post on their Facebook page, a band statement read: "The allegations come as a surprise, but we are trying to address them with openness and accountability," adding that they are being taken "very seriously".
Hopkins insists the claims are "not representative" of who he is, however, the band are in the process of setting up a dedicated email address to deal with the allegations, due to be kept separate from the band members to avoid any conflict of interest.
But on Friday (12 May), the group's management company announced they had parted ways due to the severity of the alleged behaviour.
"In light of the allegations involving members of PWR BTTM, Salty Artist Management will no longer be working with the band. We do not take these kind of allegations lightly and our thoughts are with victims and survivors of abuse who have been affected by this."
A host of support acts and touring members have also severed ties as a result of the fallout.
T-Rextasy dropped out of their upcoming tour with the band, admitting they had previously been "warned" of Ben's behaviour. Expressing remorse at failing to act sooner, they said "we wish we could say these allegations come as a complete surprise, but that is not the truth."
The news comes as a further blow to the band's reputation, previously known for their outspoken stance in support of LGBT issues and standing up against abuse.
PWR BTTM released their new album Pageant on Friday (May 12) but cancelled their New York album launch show.
According to AV Club reports, the band's label Polyvinyl is offerings refunds to fans who have already purchased the new record.