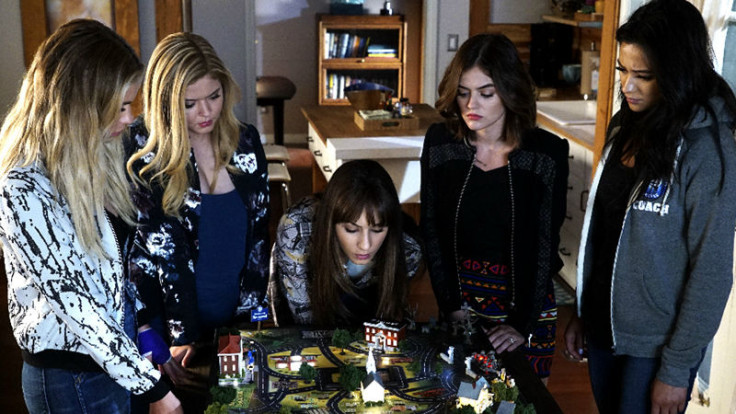 Pretty Little Liars season 7 is heading towards the series' finale and each episode is bringing a new twist. The mystery around Mary Drake and her connection with A.D. have concerned Spencer to a great deal as she recently learned that Mary is her blood mother.
Andrea Parker, who played Mors Jessica DiLaurentis and her evil twin Mary, has teased that Spencer and her mother's relationship will get complicated further in the show. "It's complicated! Families are complicated, and in Rosewood, it's all magnified," she told TV Line.
Currently, in the show, Mary is in hiding while Spencer is trying her best to find her. Her father, Mr Hashting, however, has warned her against Mary's vicious tricks. Parker hints that the estranged mother-daughter duo will definitely meet in the upcoming episodes. "Mary and Spencer are going to spend a lot more time together, and all will be revealed," she told the website.
In the previous episode, Peter Hasting revealed that Mary has killed her sister Jessica. But in a separate interview, the actress pointed out that it will be foolish to believe Papa Hashting considering his previous wrong doing. "I think Peter lies like a rug," she told TV Guide.
"The two of them really get around. Quite frankly, I think that Mary tricked Peter into thinking he was with Jessica. As we saw in the episode last night, that's not the first time she's done that, pretended to be her sister. Who knows what really happened?" she added.
Parker's theory has reasons considering the constant twist and turns that has rocked the Marlene King-created thriller. The actress further teases the dram is set to increase with each episode. "Let me tell you, it doesn't let up. It increases from here. I don't know if that's good news or bad news for you. There will be more revealed about what happened the night that Jessica was murdered, how that went down and how Peter is related."
Pretty Little Liars airs on Tuesday nights on Freeform.