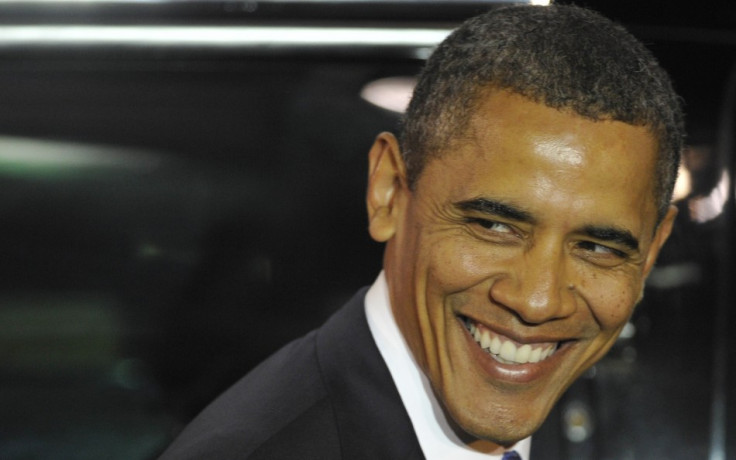 President Barack Obama has called for renewed efforts on the part of EU leaders to save the single currency on the sidelines of the annual United States-European Union summit.
Obama hosted the annual summit at the White House on Monday and discussed the continuing eurozone crisis with leaders.
The meeting was attended by European Council President Herman Van Rompuy and European Commission President Jose Manuel Barroso.
During the discussions, the U.S. offered advice in resolving the crisis considering its experience in handling the 2008-09 economic crisis. The leaders have pledged to work together to revive economic growth, create jobs and guarantee financial stability.
The president believes that the present crisis is an issue particular to the euro region and reposed faith in the leadership in solving the issue. It is said that he is in constant touch with German Chancellor Angela Merkel, French President Nicolas Sarkozy and other European leaders by phone.
Obama said the present crisis has an impact on the U.S economy as it is one of the major trading partners of the EU. "If Europe is contracting, or if Europe is having difficulties, then it's much more difficult for us to create good jobs here at home," the president said after a meeting with the leaders.
During the White House session, Van Rompuy hoped for a closer fiscal cooperation within the European Union. He said he plans to outline "binding rules to ensure strong fiscal and economic discipline in all countries," the Washington Post reported.
He is planning for substantially stricter plans to facilitate major transfer of budgetary power from national parliaments to European officials who would decide on the spending proposals of individual nations.
Meanwhile, finance ministers from the 17-member monetary union will meet in Brussels on Tuesday to thrash out details on how the European Financial Stability Facility will boost its muscle by insuring sovereign debt with guarantees, Bloomberg reported.