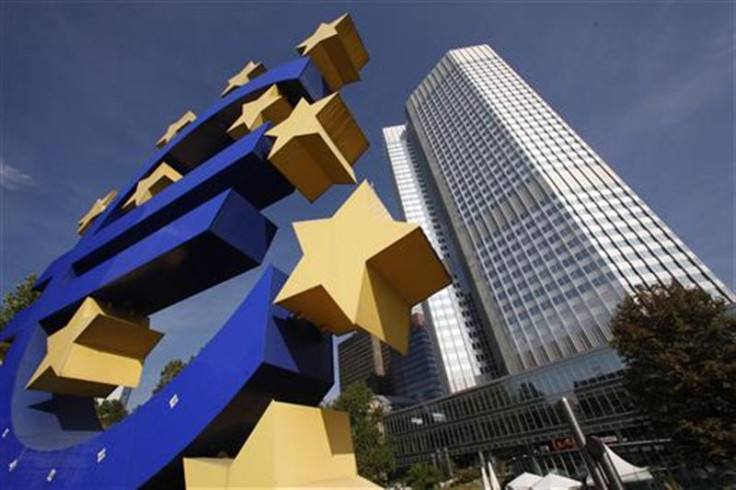 The fact that even the strong and the mighty of the Eurozone is not insulated from the contagion was evident from Germany's failure to sell bunds on Wednesday.
The development has sent shock waves to capital markets across the world and raised fears of a possible Eurozone split. Experts are not even ruling out the region going into a technical recession early next year.
Germany has so far been seen as a strong economy in the region and a powerful voice in the decision making to save the region. But on Wednesday its central bank had to retain €2.4 billion of bunds for future sales out of a full tranche of €6 billion (£5 billion) 10-year bunds.
The development has alarmed the global financial markets and raised questions over the resistance of German Chancellor Angela Merkel on issues like a wider role for the European Central Bank in the debt crisis and issuance of common euro bonds.
But analysts believe that the contagion has started spreading to the very core from the periphery and that any possible Eurozone split will weigh down on the recovery.
"Downside risks have materialised, and near-term growth prospects have deteriorated (not least due to the negative feedback loop from the sovereign debt crisis), so a technical recession early in 2012 is possible," Gustavo Bagattini, European economist at RBC Capital Markets, told IBTimes in a brief chat. Bagattini said he believes that Wednesday's was an exceptionally weak bond auction.
Bagattini added: "In general, the German auction system is not designed to deliver sublime auction results for various reasons. But the combination of unattractive yields, bank balance-sheet constraints in the currently distressed environment, and slowing demand and/or profit-taking into year‐end did not set the best preconditions for last Wednesday's bund auctions. Although there is little financing risk for Germany, this is symptomatic of a spread of contagion to the core of the euro area."
Some other experts are concerned about the timing of Germany's setback. "Germany's failed auction is not necessarily an indication that the capital markets have lost faith in the euro region -- it is not an unusual event, though the timing is unfortunate. But it comes as other core euro area debt yields have been rising, and is a reminder that the crisis has now spread beyond the euro area periphery and loss of market confidence is affecting the core," Sarah Hewin, regional head (Europe) of Standard Chartered Bank Global Research, told the IBTimes.
Experts also fear that a potential Eurozone split will adversely affect the region, which is already facing negative growth. A split of the region will definitely have an impact on confidence, and will lead to disruption in trade and a slowdown in the banking sector across the region.