Eurozone GDP grows in line with forecast in third quarter
Economy in the 19-country bloc expands 0.3% in the third quarter and grows 1.7% on an annual basis.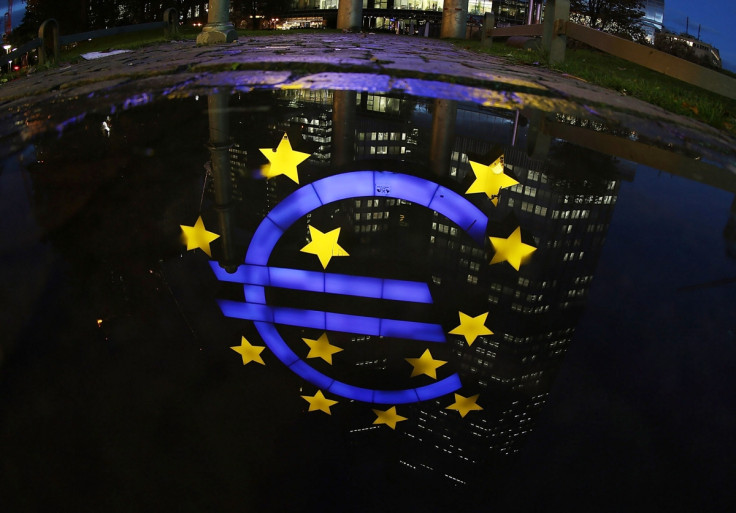 The Eurozone economy grew in line with expectations in the third quarter, but the annual pace was revised to indicate a slightly bigger gain than expected, data released on Tuesday (6 December) by the European Union's statistical office showed.
According to Eurostat, in the three months to the end of September, the economy in the common currency bloc grew 1.7% year-on-year, compared with a 1.6% figure recorded in the previous three months. This was also higher than the initial reading released at the end of October, which stood at 1.6%.
On a quarterly basis GDP grew 0.3%, in line with the preliminary reading and matching the rate of expansion recorded in the previous quarter.
Growth in the area was driven by a 0.3% increase in consumer spending and a 0.1% gain in exports in the quarter to September, Eurostat added, while investment failed to deliver a meaningful contribution as it only increased 0.2%.
Both the year-on-year and quarterly figures marked a slowdown from the first quarter of 2016, when the Eurozone economy expanded 0.5% on a monthly basis and 1.7% on an annual basis.
The slowdown was even more marked when compared to the last three months of 2015, when the economy in the 19-country bloc grew 2% on a year-on-year basis.
Meanwhile, the European Union as a whole performed slightly better than the Eurozone over the last three months, with GDP growing 0.4% on a quarterly basis and 1.9% from the corresponding period in 2015.
Both figures matched the rate of growth recorded in the previous quarter and were in line with analysts' forecast, but remained below the levels recorded in the final quarter of last year, when the economy of the 28-country bloc grew 0.6% on a monthly basis and 2.1% on an annual basis.
© Copyright IBTimes 2023. All rights reserved.