European markets resilient after Italian Prime Minister announces he will step down
Shares in Italian banks plunge as sector fears referendum outcome could halt recapitalisation plans.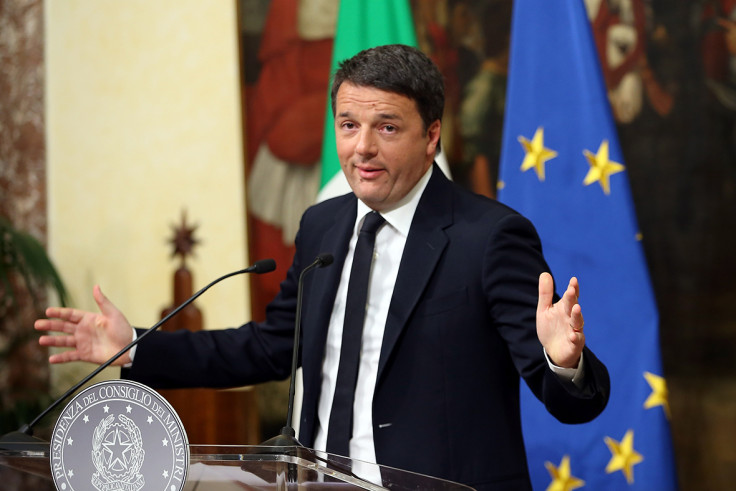 European stocks struggled for direction early on Monday (5 December), after Italian Prime Minister Matteo Renzi said he would resign after a crushing defeat in the country's constitutional referendum.
Shortly after the opening bell, Italy's FTSE MIB Index and Spain's Ibex lost 0.67% and 0.19% respectively, but their European counterparts showed more resilience. France's CAC 40 and Germany's Dax were up 0.50% and 0.99% respectively, while the FTSE 100 and the FTSE 250 in London both rose by approximately 0.25%.
The positive start to the day caught analysts by surprise, as it came after what many saw as the start of a new political crisis in the Eurozone.
"While political change in Italy is not something that the world is immune towards, there is anxiety that this round of political instability will rock economic confidence and negatively impact the Italian banking industry that is considered to be a danger spot for the Eurozone," said Jameel Ahmad, vice president of market research at FXTM.
In a late-night news conference from the Palazzo Chigi, Renzi said he took responsibility for the "extraordinarily clear defeat" in the referendum and will present his resignation to President Sergio Mattarella.
With most ballots counted, the No vote led with 60% of the votes against the constitutional reforms Renzi campaigned for, against 40% for Yes.
The turnout was nearly 70%, in a vote that was seen as a chance to register discontent with the prime minister who has been in charge for just under three years.
Italian banks were among the worst-hit stocks in the immediate aftermath of the vote, as the main banking index in Milan slid by 3%, amid increasing fears that ongoing attempts to bolster the position of several lenders could be in jeopardy.
Shares in Unicredit were down 4%, Intesa San Paolo traded 4.5% lower and shares in Monte Dei Paschi di Siena (MPS), the world's oldest surviving bank, plummeted 6%.
The vote has cast doubt over the lender's future, with MPS set to meet with advisers JP Morgan and Mediobanca on Monday morning to decide whether to drop plans for a €5bn recapitalisation plan due to "adverse market conditions".
"The 'No' result in the referendum has undoubtedly made it harder to attract private sector capital to fill Monte dei Paschi's gaping capital hole, and bring it back up to a standard where it could pass under the low bar of the ECB's stress test, which it failed in the summer," said Kathleen Brooks, research director at City Index.
"The risk is, that investors lose faith that it will be able to do this, which triggers a run on the bank and a full blown financial crisis that starts in the currency bloc, but could emanate around the world."
© Copyright IBTimes 2023. All rights reserved.