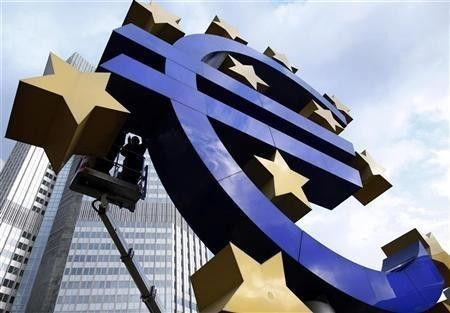 The status of the euro as a common currency has been called into question by research that reveals surprising differences in purchasing power among member states.
In its May World Price Index, the London-based research organisation World Economics found that consumers in some countries in the eurozone get significantly less for their money. The index measures the value of goods and services and the real purchasing power of different nations, dubbed 'purchasing power parity'.
World Economics noted that the euro in France is 30% overvalued in relation to the US dollar, while the Italian euro is overvalued by about 15%. On the same measure, the euro in Germany is overvalued by about 5%.
"This internal disparity in what is notionally a single European market inevitably imposes great strains on some members of the currency union," World Economics said in the report.
The variations in purchasing power come on top of other sharp economic disparities.
The unemployment rate across the 17-member region rose to a record 12.2% in April. Unemployment in Greece and Spain reached 25%, but stood at only 5.4% in Germany.
Based on the difference between the existing exchange rate value of a currency and that of the US dollar in relation to the World Price Index calculated exchange rate, the UK pound is 14% overvalued, according to the research.
That means Britons actually need 75 pence to buy a $1 basket of items in May 2013, compared to 66 pence calculated based on official exchange rates.
In the same manner, the Japanese yen and the Brazilian real are overvalued by 37% and 38%, respectively, whereas the Indian rupee and the Chinese renminbi are significantly undervalued, by 35% and 8%, respectively.