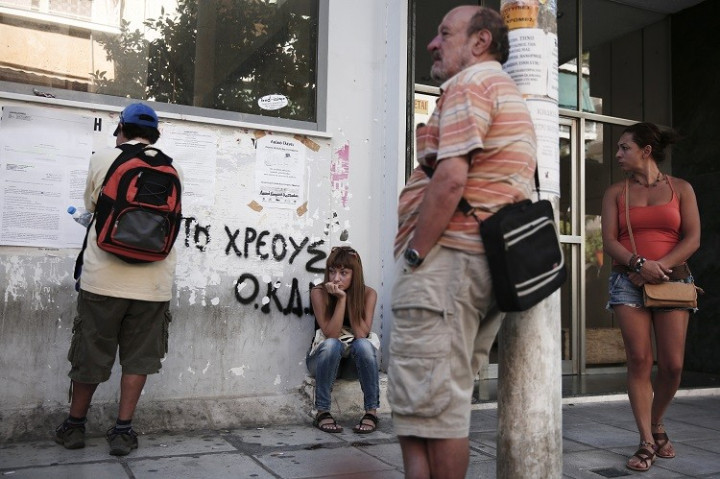 Eurozone unemployment was unchanged on the month in August as the single currency area shows signs of an emerging recovery, though there continues to be significant disparity between individual member states.
Eurostat, Europe's official statistics agency, said the unemployment rate in the euro area held at 12%, though the total number of unemployed people fell slightly to 19.178 million.
In the second quarter, the eurozone exited its deep recession having been rocked for years by both the financial crisis, triggered by the collapsing US sub-prime mortgage market in 2007, and the sovereign debt crisis, from which states such as Greece is still reeling.
There are signs the momentum has picked up in the third quarter. Markit's Eurozone Composite Output Index, compiled from surveys of purchasing managers across the key manufacturing, construction and service sectors, signalled a second successive monthly of expansion in business activity in August.
The index rose to 51.5 in the month, up from 50.5 in July, signalling the fastest rate of growth in over two years.
Across the eurozone, Eurostat said the lowest unemployment rates were found in Austria (4.9%) and Germany (5.2%).
The highest rates were seen in Spain (26.2%) and Greece (27.9%, though the latest data is for June, not August).
Youth Unemployment
One of the biggest labour market issues facing the eurozone is its high youth unemployment rates, with a generation of young people struggling to find work in the aftermath of financial and economic crises.
However, Eurostat said the eurozone's headline youth unemployment rate fell slightly to 23.7% in August, from July's 23.8%.
It remains painfully high in some states, with the worst affected being Greece (61.5% in June), Spain (56.0%) and Croatia (52.0% in the second quarter of 2013).
European Union leaders have agreed on a Youth Guarantee scheme to tackle the problem of jobless young people.
Under the Youth Guarantee, the EU said within four months of becoming unemployed or leaving formal education all young people up to the age of 25 will receive a high-quality offer of a job, an apprenticeship or a traineeship.
However, research by investment bank Societe Generale (SG) claims Europe will endure soaring youth unemployment for years to come, as government schemes to get the young and jobless back into work will fail due to the lack of funds.
SG predicts the EU will need at least €24bn (£20.5bn, $30.8bn) to fund schemes or plans to tackle the problem, as youth unemployment around the bloc hits record highs.
"There is no lack of ideas on the tables to tackle the problem. However, there is a lack of funds with which to fund them and as a result they are unlikely to have any material impact on youth unemployment medium term," said SG in its research note, entitled How to Build a New Deal for the Youth in Europe.