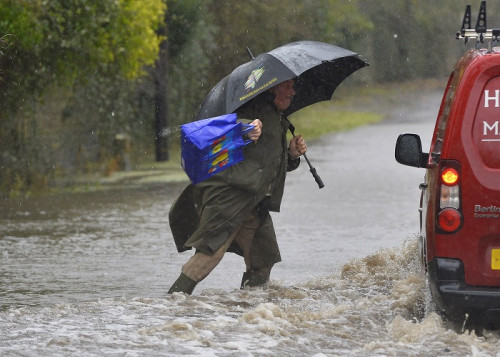 Communities across the UK are preparing for yet more extreme weather on Sunday after severe flooding affected villages, towns and cities around the country on Saturday.
A high tide is expected on Sunday, bringing a continued risk of flooding to coastal areas.
Around 150 homes in the south-west, south-east and Midlands were flooded on Saturday, with high winds bringing gusts of up to 84mph to north-west Wales.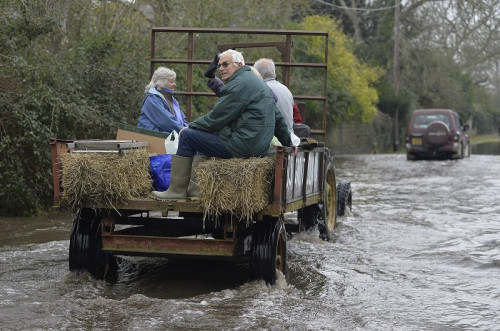 A landslide in Botley, Hampshire affected local train services, with one line expected to remain closed until Wednesday.
The Environment Agency issued three severe flood warnings, meaning danger to life, on the Severn estuary near Gloucester. Across the rest of England and Wales there are over 110 flood warnings and almost 300 flood alerts in place, and 14 flood alerts in Scotland.
An area of low pressure is expected to bring more wind and rain to western areas on Monday, before progressing to other parts of the UK on Tuesday night and on Wednesday.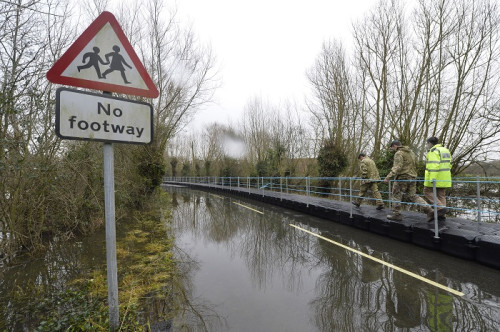 Kate Marks, the Environment Agency's flood risk manager, said: "The risk is highest for south-west England, although many coastal areas will be affected, and the public should stay away from coastlines and tidal areas and not drive through flood water.
"At the same time, the risk of river flooding continues for the southern counties as with the ground already saturated, rivers are very responsive to rainfall."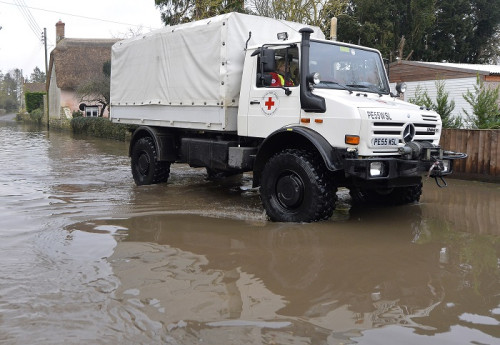 The UK government's emergency committee Cobra held a meeting on Saturday afternoon and Environment Secretary Owen Paterson said "everything possible" is being done to help those affected by flooding and to prepare for further severe weather.
The Environment Agency said it is running pumps 24 hours a day to drain the huge amounts of water that have flooded the Somerset Levels in southwest England. North Somerset Council said teams have also been dispatched along the coast to help maintain public safety.