Everton chairman Bill Kenwright has said he has no complaints about Ross Barkley's £15m ($20m) transfer to Chelsea, a day after Liverpool Mayor Joe Anderson referred the deal to the FA and police for investigation.
Barkley completed his move to Stamford Bridge last week after turning down a £35m move to the Premier League champions on transfer deadline day in August.
Anderson, a lifelong Everton fan, blasted the transfer on Twitter before writing to FA chairman and Premier League executive chairman Richard Scudamore saying the "circumstance" of the deal warranted "serious investigation".
He inferred that Barkley's agents and Chelsea may have colluded to deliberately lower his transfer fee, pointing out that the player had seen a decrease in value of £1.2m per week as a result of not making the switch to the Blues in the summer.
However, Kenwright rejected those concerns and described Chelsea's conduct during negotiations as "immaculate".
"I've got no concerns at all, over what Joe said. I've got no concerns at all about Chelsea who were immaculate as they were in the summer, absolutely immaculate," the Toffees chairman was quoted as saying by BBC Sport.
"It was a deal we agreed because the boy didn't want to play for Everton."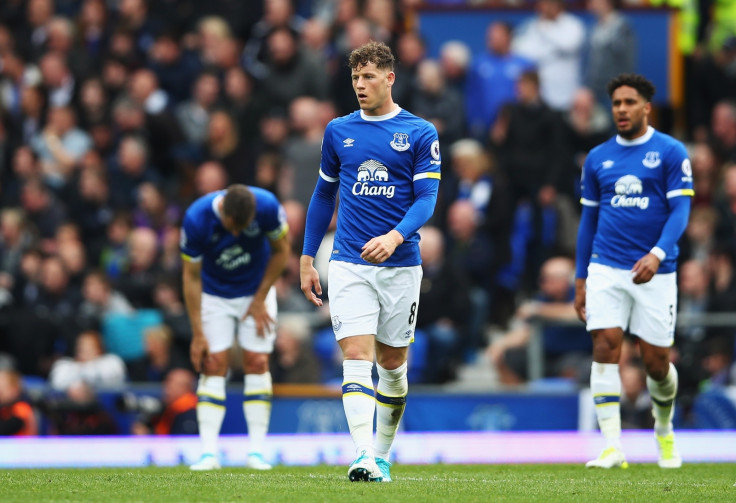 Merseyside Police told BBC Sport that they had received Anderson's letter and that it was being considered.
"I believe the circumstance of his transfer now warrants serious investigation," the Liverpool mayor was quoted as writing in the letter by the Guardian. "There seems to me to be at least a public perception that collusion has taken place. While that may not be the case, it is in your interest this is at least looked at to reassure fans transfers will be monitored more closely and no individuals are benefiting inappropriately.
"I am so concerned about the circumstances surrounding this transfer I am asking the appropriate police authorities to consider whether any fraud has taken place."