Sunderland manager David Moyes believes Ronald Koeman is doing 'a good job' at Goodison Park but is unsure if his former side have the capacity to compete with the top clubs.
Moyes spent 11 years at Everton between 2002 and 2013 and managed to guide the Toffees into the Champions League in 2005. The former Preston North End boss was keen to remind people of that achievement, which he thinks 'should never be forgotten', and believes the Toffees have 'a bit to do' before they trouble the Premier League's top table.
"I think he (Koeman) is doing a good job," Moyes said in his press conference. "They (Everton) want to compete with the top clubs but I still think there's a bit to do to break into it. We were fortunate in that we did break into it when we got into the Champions League, so maybe looking back it just shows you what level of achievement that actually was. I will go back with incredible memories of the place.
"We got the support from the board to rebuild the club and we went on to qualify for the Champions League which should never be forgotten, and on a limited budget as well. I still speak to people at the club and it will be good to see a lot of them again. I've got memories of some great days and nights at Everton but I want to go back and win for Sunderland."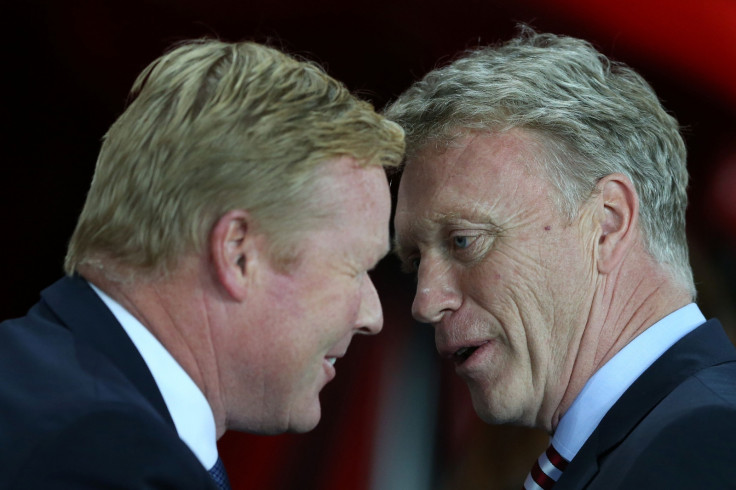 Moyes was seen as a shrewd operator in the transfer market while at Everton. The Scot was hamstrung by a consistent lack of funds during his stint on Merseyside but still managed to find some pearlers from the bargain basement. Moyes, who has since taken many of his Everton old boys with him to Sunderland, believes his best purchase during his time as Toffees boss was a freebie goalkeeper from Leeds United.
"I took Nigel Martyn from Leeds for nothing," the Sunderland boss added. "I had my Tim Cahills, Leighton Baines, Phil Jagielkas, Mikel Artetas, but I just felt Nigel came in with a great level of experience at the time and was a great goalkeeper for us as well."