Everton midfielder Morgan Schneiderlin has set his sights on "catching" Manchester United with his new club this season. The Frenchman left United for the Blues on 12 January in a deal that could be worth up to £24m ($29m).
Schneiderlin, who only managed 11 minutes of Premier League action under Jose Mourinho during the first half of the season, is eager to get down to business at his new club and is focusing on getting the better of United, who are nine points ahead of Everton in the league.
"We will try to catch Manchester United this season," Schneiderlin said in his first press conference as an Everton player. "We will take it game by game, there is a big game from 7th to 6th now, but in football things can change very quickly. The big clubs are there now, top six, but they can have a time where they struggle."
The former Southampton midfielder made just eight appearances in all competitions for United this season but was quick to point out he does not hold a grudge towards Mourinho. Schneiderlin also talked about his hunger to play regularly for Everton and lined out his initial targets at Goodison Park.
"No anger at all. Jose has been good to me," Schneiderlin added. "We had some explanation and I can accept the decision he made. I have to move forward and I am glad he accepted my decision when I went to see him and said I couldn't see myself spending a year on the bench.
"I'm just hungry to play football, and to show that I am still here. I will be back to be one of the best. First I have to have some good games, give my best for the club and to the fans, and to achieve great things for the club. Everyone wants to win things to put the club where they should be – the top six and more."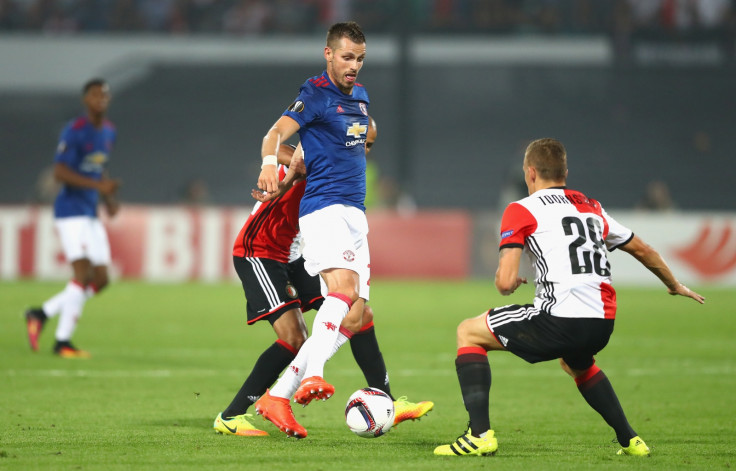 Schneiderlin is expected to feature for Everton against Manchester City on Sunday. Fellow January signing Ademola Lookman is also in contention for the clash against Pep Guardiola's side after being ineligible for the FA Cup defeat by Leicester City.