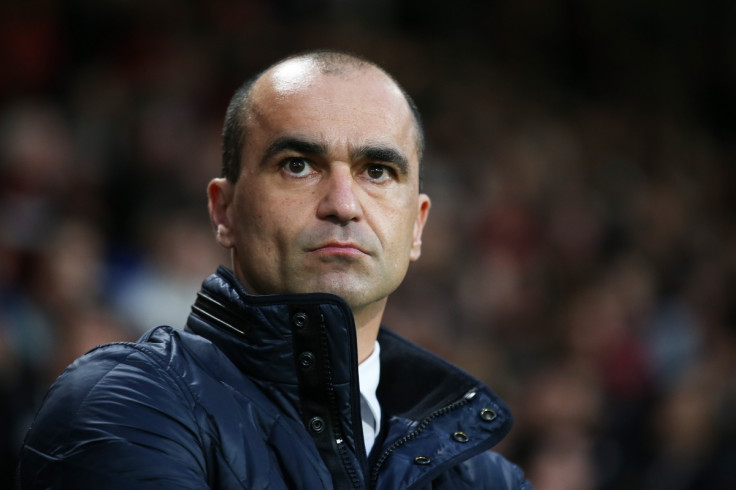 Everton manager Roberto Martinez has claimed the investment of Iranian businessman Farhad Moshiri heralds "the start of a new era" for the club. The 60-year-old investor has bought a 49.9 percent stake in Everton and Martinez thinks his arrival is good news for fans of the Toffees.
The deal is still to be rubber-stamped by the Premier League, but Martinez is in no doubt that Moshiri is the best man to help take the club forward. Asked about the investment, Martinez told a pre-match press conference ahead of their game against Aston Villa: "[It is] really, really good news. I met Mr Moshiri. He is a gentleman and knows Premier League inside and out.
"It's fair to say he's fallen in love with the heritage of Everton. On top of that we have our chairman, the perfect person."
Everton chairman Bill Kenwright has been actively seeking investment for a number of years, and Martinez thinks they have sourced the best possible partner. "It's not an easy transaction. To have the right person to be part of Everton is very different. There has been a lot of interest. Our chairman has been able to assess," he said. "We have the perfect person to fit in at Everton. And you can't say that lightly."
Martinez said Everton's new investor has ambitious plans for the club. "What I can say is that the vision Moshiri is sharing is to take Everton to the next level," he said. "We have to make sure that over the next 80 days we get ready to start a new beginning of an exciting future."
Meanwhile, Martinez revealed that the recent warm-weather training camp in Dubai has helped to refresh the group ahead of the league run-in, and the Everton boss is still targeting European qualification for next season.
"Ten days without a game was good. You can assess the players in an individual way and it also gives you a chance to rest your players," he said. "They did a bit of warm-weather work and I feel it has been a very good period for us to refocus. We have 12 games to go and we want to achieve European qualification.
"That will be difficult but with the support of our fans we can concentrate on achieving that and having a really strong end to the season."