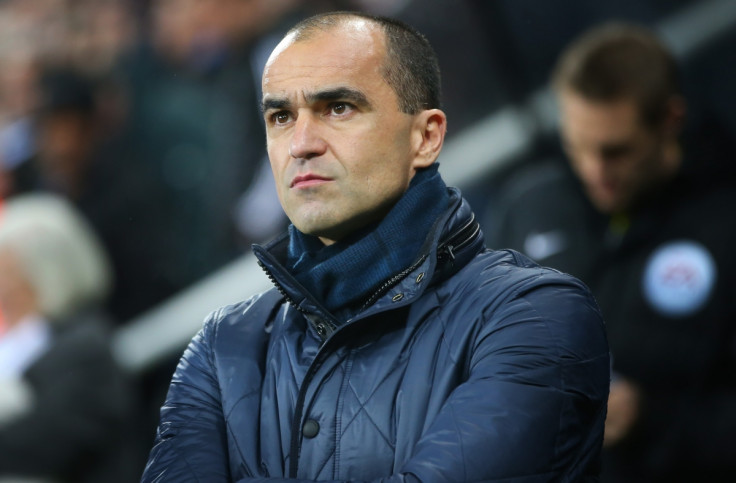 Everton manager Roberto Martinez thinks the club has a "strong and very exciting" future amid reports of a takeover bid. The 42-year-old remained tight-lipped on speculation the Toffees are on the cusp of a takeover, but has backed current chairman Bill Kenwright to do the right thing by Everton fans.
The Blues are moving closer to a £200m ($288.8m) takeover by an American consortium, according to the BBC, which has claimed a deal could be concluded by the end of February. Although Martinez refused to be drawn on the specifics of the speculation, he reassured Everton fans the club is heading in the right direction.
"There is nothing to announce," Martinez said during a pre-match press conference for the Toffees' game against West Bromwich Albion. "We are in a position of having a really exciting future. We have an incredible chairman who cares and loves the football club.
"I can guarantee every fan that the future is strong and very exciting. At the moment it is just speculation and nothing we can comment on."
Meanwhile, Martinez also suggested Premier League table-toppers Leicester City could stave off the likes of Manchester City, Tottenham Hotspur and Arsenal to win the title. "This is the most open league I have been involved in," the Everton boss said.
"But for me, if you were going to guarantee that starting eleven, then it is for Leicester to lose the title. You cannot guarantee everyone to be fit and not suspended and every team has one or two influential players. It would be an incredible achievement."