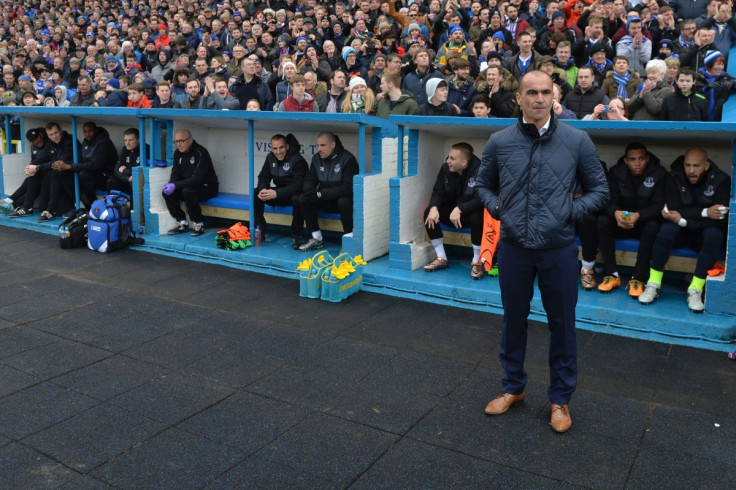 Everton's FA Cup victory against Carlisle United on January 31 was marred by allegations of racism from the home crowd. Steven Pienaar, Aaron Lennon and Arouna Kone all appeared to be upset by the reaction of a small minority of Carlisle supporters following Kone's goal in the opening two minutes of the match at Brunton Park.
A subsequent announcement made over the tannoy warned fans that racisim would not be tolerated. After the match, Everton manager Roberto Martinez - whose side eased to a 3-0 victory - said he was satisfied by the way the incident was dealt with.
"I thought it was dealt with in a very good manner," he said to BT Sport. "We agreed to make an announcement. I thought the referee was very good in how he dealt with that."
The Spaniard also tried to downplay the significance of the incident. "It was just a reaction, something that we don't want to see," he explained. "It was just a reaction to the celebration of the goal and that was it. It would be wrong to highlight such a moment in an enjoyable footballing festivity."
Towards the end of the one-sided match, Cumbria Police's official Twitter account also addressed the racism allegations. "Racism will not be tolerated in Cumbria. Anyone with information on any racist chanting at the @officialcufc game please report it to 101," the police tweeted.