Everton director of football Steve Walsh says last summer's transfer window was a struggle for the Toffees but is happy with the 'sensible business' he has managed to complete during his time at Goodison Park.
Walsh was pilfered by Everton from Leicester City in July last year and as a result had little time to figure out a plan to sufficiently strengthen the Toffees ahead of the new campaign. The former Physical Education teacher did eventually make a few strong additions to Ronald Koeman's squad, including Senegalese midfielder Idrissa Gana Gueye, who has made a tremendous impact since arriving from Aston Villa.
Walsh lavished praise on the 'terrific' Gueye and saw the quality in the former Lille anchorman when he was plying his trade at Villa Park. The 27-year-old was being 'bypassed' by Villa's defence, according to Walsh, who sympathised with his first Everton signing as he struggled in the West Midlands.
"I came halfway through, well, towards the end of the transfer window – which made it very difficult for me," Walsh told Everton's official website. "But still we were able to do some sensible business – and that's the key, sensible business. You come to a club like Everton with a certain reputation...everyone goes Kante, Mahrez, Vardy, he won the Premier League. And it's hard to do that wow-wow factor every time. But I'd like to think Ashley Williams was solid recruitment.
"Then there's Gana. He's been terrific for us and, as my first signing, that's not a bad little start. I watched him a few times because Aston Villa was just down the road. I always thought he had the ability but he was playing with a really poor back four and he was being bypassed quite a lot. It made his job so much more difficult. I remember thinking, 'If I get a chance, this guy is better than he's showing'.
"He's a very grounded character, he gets whacked, gets up, very much like Kante. He gets around people when they have the ball. And his use of the ball is good. I look at his stats and his attributes and go, 'Wow'. I think he's got the best stats in Europe (for tackles and interceptions) even though he's been to the African Nations, and that says it all."
Walsh strengthened Everton's senior squad with his summer purchases but had an eye on the future when he signed the precocious Ademola Lookman from Charlton Athletic in January. The teenager could end up costing the Toffees £11m but Walsh thinks that is small change for the highly sought-after forward, whose inclusion in the first-team set-up has made 'the best talents' in the game view Everton as a place where they could potentially strut their stuff.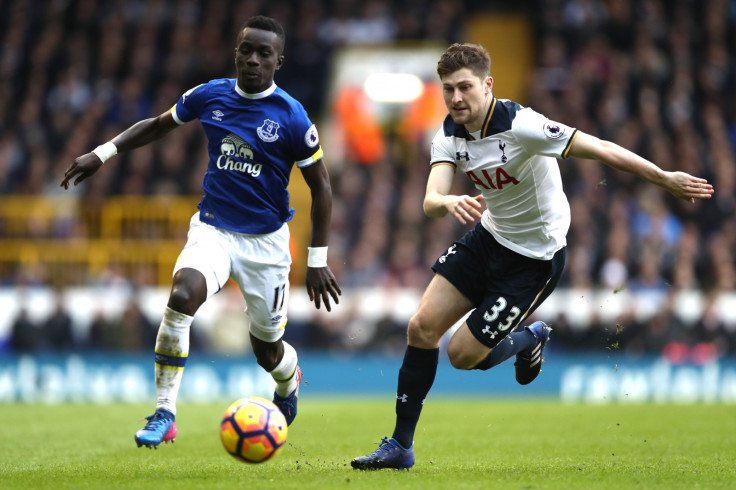 "Ademola's the future," Walsh added. "He's come in and done well but he's still got a lot of development to do. But putting him and Tom Davies in the first team sends out the right signals and really does help when it comes to attracting more young players to your football club. Even the best talents are interested in Everton. You get a pathway through to the first team which you might not get with another club.
"I think if you can buy those players and integrate them with your own youngsters of quality then it's a potent mix. It gives you that energy and vitality. Then you put your Gana in there, Rom, Ross, Ash. Morgan Schneiderlin – I mean, you look at Morgan and think, 'He's a real player who can advance you as a club, no question.'"