The UK's first 4G network will be launched this week, and Everything Everywhere (EE) is currently in talks with smartphone manufacturers about which phones it will offer.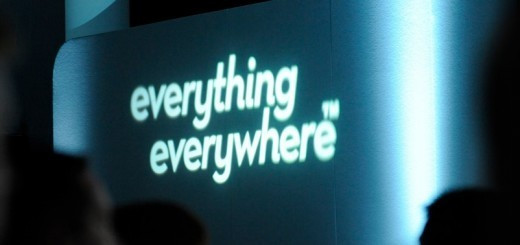 The UK has been criticised by many for the delay in rolling out a 4G network, which offers potentially huge speed increases (more than ten times) over 3G mobile broadband, but that is all set to change with the imminient launch of a 4G LTE network.
EE is the UK's biggest network with 28 million customers and operates the T-Mobile and Orange brands.
In a surprise decision last month, Ofcom approved EE's application to re-farm some of its 3G spectrum to use as a 4G LTE network. EE will launch the new network this week in an event at London's Science Museum.
While it is still unclear exactly when the network will be able to roll out the service, reports suggest it will be November at the earliest before customers can take advantage of teh superior upload and download speeds. What is clear however, is that EE's ability to offer a 4G network will be a lot sooner than rivals Vodafone, O2 and Three.
The three rivals have until tomorrow, 11 September, to file a complaint with Ofcom about the decision, with O2 the most likely to put a cog in EE's plans.
Vodafone, O2 and Three will have to wait until the auction of the spectrum assigned for 4G use by Ofcom, which is not scheduled to take place until early next year.
Over the weekend, it was reported in the Financial Times that Everything Everywhere is in talks with Nokia about potentially launching the Lumia 920 in the UK this November. The Lumia 920 was launched by Nokia last week, and supports up to five separate LTE bands, including the 1800MHz spectrum to be used by EE.
It could mean that EE, which is owned by France Telecom and Deutsche Telekom, could be the first to sell a phone using the Windows Phone 8 software.
Backed-up
The report is backed up by Nokia previously saying it is considering a strategy where it would put the phone on sale through selected operators and retail channels at first - a strategy which worked well for Apple when it launched the original iPhone, which was available exclusively on O2 at launch.
Speaking of Apple, that company is holding a press conference in San Francisco on Wednesday where it is expected to launch its sixth iPhone, dubbed by many as the iPhone 5. Multiple reports suggest it will be the first iPhone to support the 4G LTE technology.
It would be a major coup for EE to get Apple on board with its 4G network, but the likelihood is that the latest iPhone has been in production long before the Ofcom decision was made, and that it probably won't support the 1800MHz frequency used by EE.
Apple's latest iPad is available with 4G but only supports the 2100MHz and 700MHz spectrums used in the US and Canada, and this is likely to continue with the iPhone 5.
While EE can basically get an exclusive on every 4G phone in the UK at the moment, as long as the manufacturers are willing to retool their phones to support the 1800MHz spectrum, getting Apple to commit would be huge for the network. It would also likely hasten the adoption of 4G in the UK considering how popular the iPhone is.
However a potential problem is on the horizon. Ofcom will sell off two specturms (800MHz and 2600MHz) as part of the 4G auction next year, and while some phones will be able to support all three UK 4G specturms, most won't, meaning many new phones could become exclusive to certain networks, including the all-dominant iPhone.