Everything Everywhere, the company formed from the merger of Orange and T-Mobile, has been allowed by the regulator Ofcom to start providing next-generation 4G mobile internet from 11 September.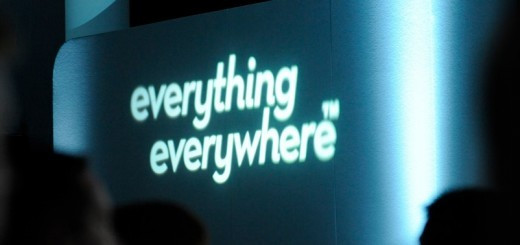 The decision means that Everything Everywhere (EE), which is the UK's largest mobile network, with 28 million customers, can upgrade its existing 1800MHz license now, in a move that will see the network become the first to offer super-fast 4G mobile internet ahead of the competition.
Rivals Vodafone, O2 and Three are not expected to launch their 4G networks until late next year, as the 800MHz and 2.6GHz bands will not be auctioned off to them until the start of 2013.
Ofcom said: "Following a consultation, Ofcom has concluded that varying EE's 1800 MHz licences now will deliver significant benefits to consumers, and that there is no material risk that those benefits will be outweighed by a distortion of competition. Delaying doing so would therefore be to the detriment of consumers."
The regulator has now issued varied licenses to EE which authorise LTE (Long Term Evolution) services from 11 September this year, meaning that the network can launch its LTE service using the 1800MHz spectrum at any time after that date.
EE said: "Ofcom's decision to make 4G available this year is great news for the UK. Consumers will soon be able to benefit from the much greater mobile speeds that 4G will deliver. 4G will drive investment, employment and innovation and we look forward to making it available later this year, delivering superfast mobile broadband to the UK."
Last month, Ofcom announced its plans for bringing 4G to UK networks and stated that the auction process would begin at the end of this year, with bidding taking place in early 2013.
Ofcom added that it hopes to roll out a 4G service using LTE "from the middle of 2013," but now - for EE at least - that date has been brought forward.
Ofcom will be offering two spectrums of 4G to bidders - 800MHz and 2.6GHz - in a series of lots.
The lower frequency 800MHz band is part of the "digital dividend", which is ideal for widespread mobile coverage, while the high 2.6GHz frequency can offer more capacity, resulting in higher speeds.
This combination of high and low frequencies creates the potential for 4G to be widely available across the UK, while offering the higher capacity to cope with increased demand in urban areas.
One of the 800MHz lots of 4G spectrum will carry an obligation meaning that the winning bidder must use it to provide an indoor mobile broadband service to at least 98 percent of the UK population by the end of 2017.
Shortly after the Ofcom statement, Sky News said on Twitter that its sources claim Orange and T-Mobile branding will be dropped around March 2013, making way for the Everything Everywhere 4G name to take centre stage.
EE has since denied this, telling IBTimes UK: "It is well known that we ran a brand review last year. The outcome of that brand review is confidential. However what we can say is that we remain committed to our hugely successful brands Orange and T-Mobile and continue to invest in them for the foreseeable future. Any suggestion otherwise is entirely speculative."
Vodafone has said it is "frankly shocked" at Ofcom's decision to award EE with a head start over its rivals.
Benefits of 4G
As part of its press release, Ofcom claimed that 4G mobile broadband will let users download up to 20 times faster than over the current 3G networks.
This means a full music album can be downloaded in under one minute, compared to five minutes over 3G, and a feature length film can be snapped up in ten minutes, as opposed to an hour of 3G - although we wouldn't like to see your data bill after downloading films every ten minutes.