Google has unveiled new phones, smart speakers and other devices infused with artificial intelligence in its bid to claim the high ground against rivals Amazon and Apple.
The search giant revealed its new range of "Made by Google" products at a conference held in San Francisco on Wednesday (4 October). Below is a round-up of all the key announcements from the event.
Google Pixel 2
The second generation of Google's Pixel phones unveiled Wednesday feature larger, brighter screens that take up more of the device's front, changes that Apple is also making with its iPhone X scheduled to be released next month.
Both the 6in Pixel 2 XL and the 5in Pixel 2 will also do away with the headphone jack, something Apple did with the iPhone 7 last year.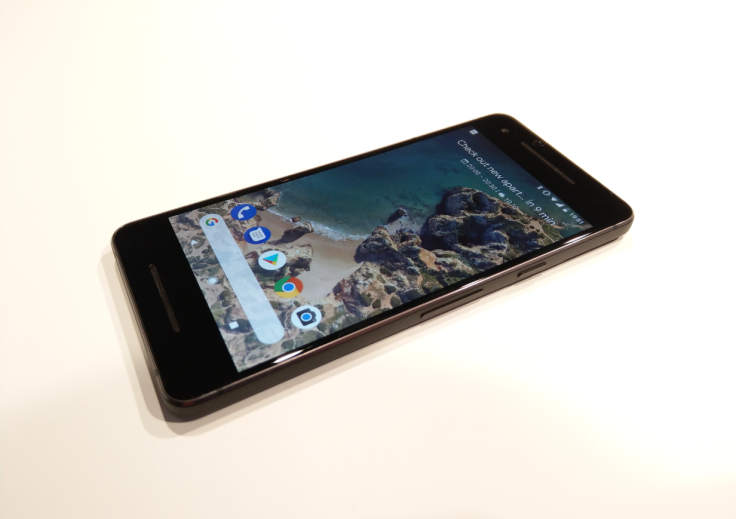 Google also souped up the already highly rated camera on the Pixel, boasting that it will take even better photos than the iPhone.
The Pixel 2 and Pixel XL 2 are adding a new mode for taking portraits, another popular feature on the iPhone 7 and recently released iPhone 8. But instead of relying on two cameras to take better portraits, Google is using AI software that adjusts photos automatically to enhance close-ups and blur backgrounds.
The smaller Pixel will sell for £629, £70 less than the iPhone 8. The Pixel 2 XL, meanwhile, will sell for £799 in the UK, which matches the price of the iPhone 8 Plus. Prices for the iPhone X, by comparison, start at £999.
Pixel Buds
Google also announced wireless headphones, called Pixel Buds. In addition to relaying audio from the phone, the headphones can also translate spoken language in real time, working with translation software built into the new Pixels. The feature also will be coming to last year's Pixel models in an update.
Another new photo feature, called Lens, will automatically display information about a landmark or piece of art in a picture. This will also be added to last year's Pixel models as Google tries to build brand loyalty.
The company, a subsidiary of Alphabet Inc., still has a long way to go before making a significant dent in the market. In the past year, Google sold just 2.8 million Pixel phones, accounting for less than 1 percent of the worldwide market, according to the research firm International Data Corp.
Most of the Pixel buyers so far have been "fanboys and fangirls who understand and appreciate what Google brings to the table with Android, and voraciously take advantage of every new feature," said IDC analyst Ramon Llamas.
Home Mini
The Google Home Mini unveiled Wednesday is a button-sized speaker covered in fabric. It includes the same features featured in a cylindrical speaker that Google rolled out last year in response to Amazon's Echo .
The Mini will cost £49, roughly the small price as Amazon's smaller speaker, the Echo Dot. The standard Google Home speaker costs £129.
The Google Home Max is a rectangular speaker with superior acoustics for playing music, mimicking Apple's HomePod. Google is selling the Home Max in the US for almost $400, about $50 more than the HomePod. The Max is currently unconfirmed for the UK market.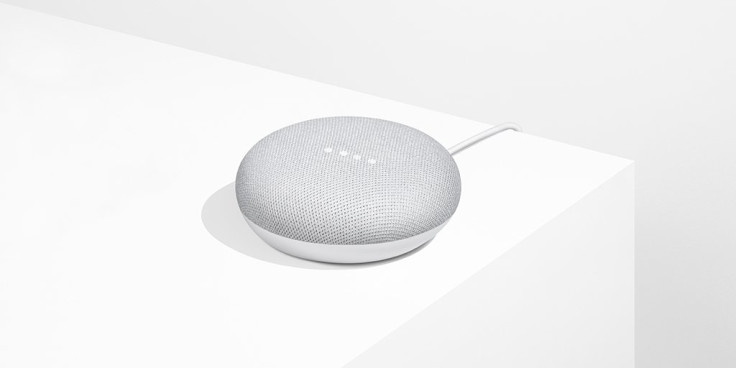 Google Clips
In a surprise move, Google is introducing a hands-free camera that will automatically take photos and video for people looking to catch candid moments of their family, friends and pet.
The small, square device, called Google Clips, can capture images of everything within its range of view. It will rely on AI to decide what and who is important to its users so it knows the best times to snap a photo or record video.
Google is promising that privacy controls built into Clips will give the camera's users complete control over the images they want to transfer to another device or to share with someone else.
Clips will sell for almost $250 in the US (with UK availability to be confirmed) and will be available in stores in December.